Publishing
A-List Blogging Bootcamps — by Leo Babauta and Mary Jaksch
Reading time: Just over 1 minute I like to share interesting pieces of figurative language I encounter in my reading. I write today about some figurative language employed by Colum McCann. I read the Colum McCann novel Let the Great World Spin more than seven months ago. It took me four efforts to get through it (I kept stalling at the end of the first chapter) but I'm so glad I persisted.
Publication Coach - Free Articles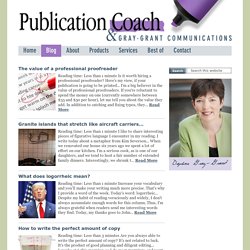 Shevonne Polastre is a freelance Technical Writer who assists companies and non-profits. She authors FreeAgentWriter, a blog about the technology world. Online self-publishing services have given users the tools they need to create, publish and promote their work. These sites allow authors to bypass the process of finding an agent and pitching to publishing houses, a venture that can take months, if not years. Here are six great sites that will help you publish your work, guaranteeing you a published book that can be sold via different outlets, such as Amazon.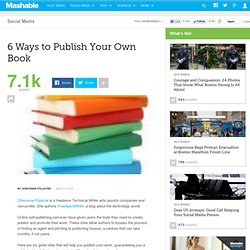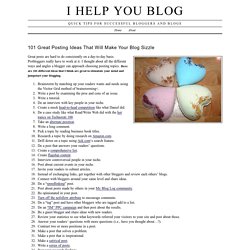 Great posts are hard to do consistently on a day-to-day basis. Probloggers really have to work at it. I thought about all the different ways and angles a blogger can approach choosing posting topics. Here are 101 different ideas that I think are great to stimulate your mind and jumpstart your blogging. Brainstorm by matching up your readers wants and needs using the Visitor Grid method of brainstorming . Write a post by examining the pros and cons of an issue.