Publishing
A-List Blogging Bootcamps — by Leo Babauta and Mary Jaksch
Reading time: Less than 3 minutes Tempting as it is to obsess on particulars, it's always better to play the long game when writing… Here's a problem facing most writers: We want our writing to be better, so we turn our laser-like gaze on what we are writing, the product. In fact, what we really need to focus on is the process. It's a bit like the difference between using a magnifying glass to examine the bark of a Douglas Fir or sitting in a helicopter and seeing the magnificent green swatch of a forest proudly arrayed below.
Publication Coach - Free Articles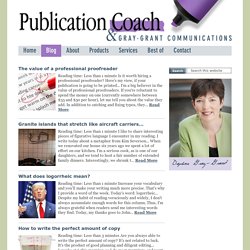 Shevonne Polastre is a freelance Technical Writer who assists companies and non-profits.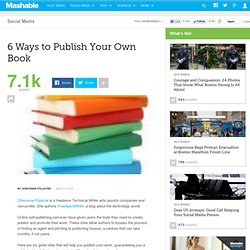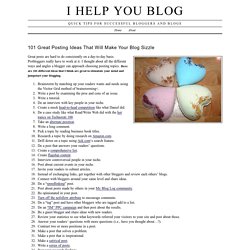 101 Great Posting Ideas That Will Make Your Blog Sizzle — I Help You Blog
Great posts are hard to do consistently on a day-to-day basis. Probloggers really have to work at it.