Philosophy
"The Seven Spiritual Laws of Success" by Deepak Chopra. "The Seven Spiritual Laws of Success" by Deepak Chopra is a book that I came across a while back, but only came to read recently.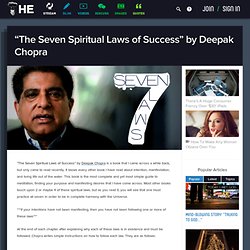 It blows every other book I have read about intention, manifestation, and living life out of the water. This book is the most complete and yet most simple guide to meditation, finding your purpose and manifesting desires that I have come across. Most other books touch upon 2 or maybe 4 of these spiritual laws, but as you read it, you will see that one must practice all seven in order to be in complete harmony with the Universe. 25 Beautifully Illustrated Thought-Provoking Questions. Post written by: Marc Chernoff Email A question that makes you think is worth asking… At the cusp of a new day, week, month, or year, most of us take a little time to reflect on our lives by looking back over the past and ahead into the future.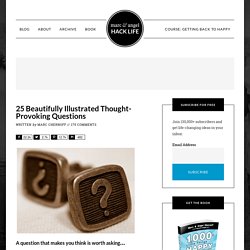 We ponder the successes, failures and standout events that are slowly scripting our life's story. This process of self reflection helps us maintain a conscious awareness of where we've been and where we intend to go. The Sixteen Personality Types - High-Level. ISTJ - The Duty Fulfiller Serious and quiet, interested in security and peaceful living.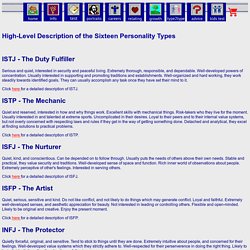 Extremely thorough, responsible, and dependable. Well-developed powers of concentration. Usually interested in supporting and promoting traditions and establishments. Philosophy.
---