Blogs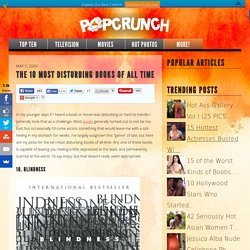 The 10 Most Disturbing Books Of All Time
In my younger days if I heard a book or movie was disturbing or hard to handle I generally took that as a challenge. Most books generally turned out to not be too bad, but occasionally I'd come across something that would leave me with a sick feeling in my stomach for weeks. I've largely outgrown this "genre" of late, but here are my picks for the ten most disturbing books of all time. Any one of these books is capable of leaving you feeling a little depressed at the least, and permanently scarred at the worst. I'd say enjoy, but that doesn't really seem appropriate …
Dulce Candy
9 of the Weirdest Poems You Will Ever Read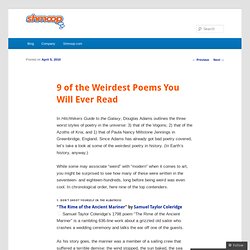 In Hitchhikers Guide to the Galaxy, Douglas Adams outlines the three worst styles of poetry in the universe: 3) that of the Vogons; 2) that of the Azoths of Kria; and 1) that of Paula Nancy Millstone Jennings in Greenbridge, England. Since Adams has already got bad poetry covered, let's take a look at some of the weirdest poetry in history. (In Earth's history, anyway.) While some may associate "weird" with "modern" when it comes to art, you might be surprised to see how many of these were written in the seventeen- and eighteen-hundreds, long before being weird was even cool.
PonderAbout.com
Texts From Last Night
highDEAS
MatadorU
I see you, Leo! The typically-private actor and his model girlfriend indulge in some PDA on their vacation in Bora Bora. After an allergic reaction to medication, Miley Cyrus is in the hospital. Under doctors' orders, Miley has cancelled two more shows.
Gossip Girl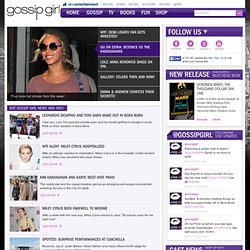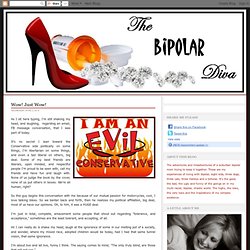 The Bipolar Diva
When I read of the tragedy, I wish I could say I was shocked, but I wasn't. The demons he fought were the same as I fight. I sat in the overflowing room, where his friends and family had gathered to say their goodbyes, tell stories of his life, and the way he had impacted their lives, and I felt, I knew, how he had felt that day. For me, it's a way of life.
Victorian Era | Victorian Style | Victoriana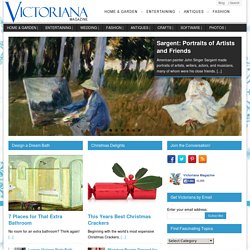 Victoriana Magazine captures the pleasures and traditions of an earlier period and transforms them to be relevant to today's living - Fashion, Antiques, Home & Garden. Victorian style is found in fashions and weddings, décor and houses, holidays and parties, literature and music from the Victorian era. Victoriana showcases Victorian style home décor and furniture, Victorian clothing and accessories, Victorian weddings and Christmas.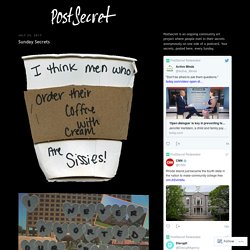 —–Email—– People do care… and you're not the only one who has had that thought. I owe my life to my Duke friends and my therapist at Duke's counseling center… —–Email—– I live in the next town over (Chapel Hill), and I care very much about how much you're hurting. Please reach out to those around you to stay safe. You can find out about suicide intervention resources in our community here: http://www.trianglesuicideprevention.org/resources.htm . Be well.
PostSecret
Bust Your Myths about the Latest Fashion Trends by Alex Folzi, June 17, 2013, 1:36 am Keeping up with the latest fashion trends can be quite pressurizing if you do not have a defined taste and style.
Inspiration Blog