Hardcore Geeky
NFC tags; Tectiles, SmartTags, Tag+, Mifare and much more | nfc-phones.org. NFC tags; about Tectiles, SmartTags, Tag+, Mifare and much more You find a ton of information about tags on this page, and still updating to make it as complete as possible.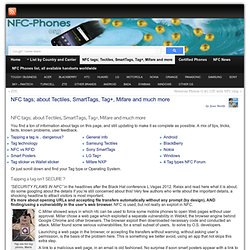 A mix of tips, tricks, facts, known problems, user feedback. Or just scroll down and find your Tag type or Operating System. Tapping a tag isn't SECURE ?
Kinect For Windows Adds Gesture Recognition To PCs, Laptops - Windows - Microsoft news. Microsoft cosponsors algorithm contest with $200,000 pot to spur development of gesture-based games and other apps.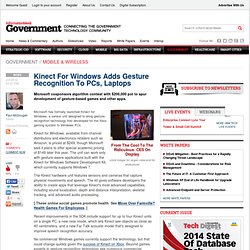 From The Cool To The Ridiculous: CES On Display (click image for larger view and for slideshow) HP N40L. Quantum Levitation. Visualizing Light at Trillion FPS, Camera Culture, MIT Media Lab. Home | News | Join Us | People | Projects | Publications | Talks | Courses Femto-Photography: Visualizing Photons in Motion at a Trillion Frames Per Second Team.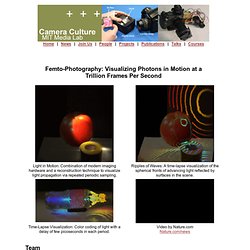 Regular Expressions - notepad-plus. Managing Data Sources. After you have installed an ODBC driver from the driver's setup program, you can define one or more data sources for it.
The data source name (DSN) should provide a unique description of the data; for example, Payroll or Accounts Payable. The user and system data sources that are defined for all currently installed drivers are listed in the User DSN or System DSN tabs of the ODBC Data Source Administrator dialog box. The file data sources in a given directory are listed in the File DSN tab; the directory to be shown is entered in the Look in box in the File DSN tab. If you use the 64-bit odbcad32.exe to configure or remove a DSN that connects to a 32-bit driver, for example, Driver do Microsoft Access (*.mdb), you will receive the following error message: User Community: How to install LANDesk Management Suite 9.0 on Windows Server R2 2008 x64 edition. The following article will go through the installation steps to successfully install LANDesk 9.0 on a x64 Windows Server R2 2008 server.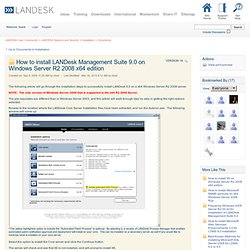 NOTE: The only version of Windows Server 2008 that is supported is the x64 R2 2008 Server. The pre-requisites are different than in Windows Server 2003, and this article will walk through step by step in getting the right options selected. Browse to the location where the LANDesk Core Server installation files have been extracted, and run the Autorun.exe. The following window will come up: User Community: Best known methods for performing a clean installation of LANDesk Management Suite 9.0. User Community: Prerequisites for installing a Management Suite 9 Core Server. Description This document covers configuring the prerequisites for a Management Suite 9 Core Server.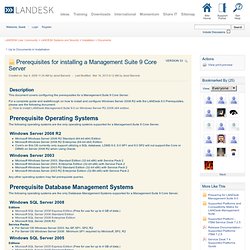 For a complete guide and walkthrough on how to install and configure Windows Server 2008 R2 with the LANDesk 9.0 Prerequisites, please see the following document: How to install LANDesk Management Suite 9.0 on Windows Server R2 2008 x64 edition.
Regular Expressions
---