Web
Le journal illustré d'Usagi
Folle à Linker, c'est (officiellement) fini ! Cette fin, vous l'avez probablement vue venir – rapport au fait qu'il n'y ait eu aucune publication depuis août 2011 – mais il était temps de l'annoncer de manière un peu plus officielle. Histoire de mettre fin à vos tiraillements, et aux questions qui vous tiennent éveillées depuis l'été dernier.
FOLLE A LINKER | Toute l'actu du ramdam par Jack Parker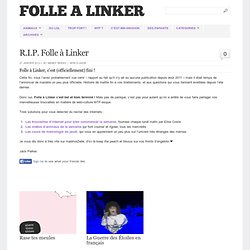 Pondu par Fab le 10 février 2011 Allez savoir pourquoi, il y a des gens qui aiment beaucoup (trop) leur animal de compagnie. Pourtant ça n'est qu'un animal. Petit résumé des trucs bizarres qu'ils sont capables de faire. Je déteste autant les chats que je ne comprends pas mes congénères qui chouchoutent trop leurs animaux de compagnie.
8 attitudes chelou chez les gens qui aiment TROP leurs animaux | madmoiZelle.com
Mon avis surtout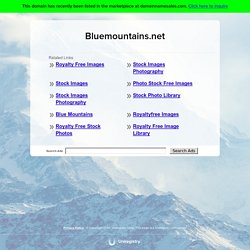 This site is created and run under a Creative Commons Attribution 2.5 License by Peter Shanks Green is a color, the perception of which is evoked by light having a spectrum dominated by energy with a wavelength of roughly 520–570 nanometres. In the subtractive color system, it is not a primary color, but is created out of a mixture of yellow and blue, or yellow and cyan; it is considered one of the additive primary colors. On the HSV color wheel, the complement of green is magenta; that is, a purple color corresponding to an equal mixture of red and blue light.