Raw Vegan
Raw Food Diet | Creating a Toxin Free Future
Frugis
Healthy Ethical Eating For Everyone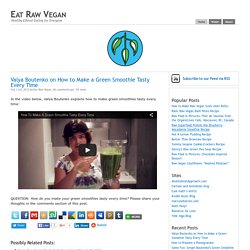 Valya Boutenko on How to Make a Green Smoothie Tasty Every Time Feb 11th, 2013 37 views In the video below, Valya Boutenko explains how to make green smoothies tasty every time: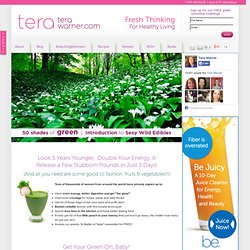 (And all you need are some good ol' fashion fruits & vegetables!!!) Tens of thousands of women from around the world have already signed up to: Have more energy, better digestion and get "the glow!"Overcome cravings for bread, pasta and salty foods!Get rid of those bags under your eyes and puffy skin!
Meet Tera Warner, the sassy, friendly hostess of some of the world's most loved health resources for women.
Raw Food Beauty | Natural Beauty from the Inside-Out - urbaLiving.com
[Don't miss the note at the end! - Jim Carey] Flawed studies on breast cancer and dietary fatWhat the mainstream media doesn't want you to know.by T.
Raw Living Foods Lifestyle - chiDiet.net