Dessert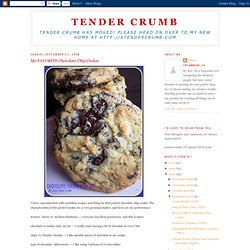 I have experimented with countless recipes searching for that perfect chocolate chip cookie. The characteristics of the perfect cookie are a very personal matter, and here are my preferences: texture: chewy w. medium thickness --- everyone has their preference, and this is mine!
Oh boy, have I been holding out on you. Pause, now re-read that last sentence with a liiittle more enthusiasm. Because I'm not lying and the moment I saw these Pumpkin Spice Kisses , I just had to have them. ( Then I got them home and had to figure out what to make with them ). After a little debate, my answer was to plop those suckers down into the middle of a chai flavored thumbprint cookie.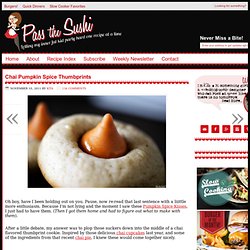 Chai Pumpkin Spice Thumbprints
Ingredients For Brownies : Butter-flavored cooking spray 1 (18.3-ounce) box fudge brownie mix (recommended: Betty Crocker) 3 eggs, divided use 2/3 cup vegetable oil 1/4 cup pre-made mudslide drink (recommended: T.G.I. Friday's) 1 tablespoon instant coffee crystals 1 tablespoon hot water 1 (8-ounce) block cream cheese, softened 1/2 cup sugar 1/2 cup mini chocolate chips
Mudslide Brownies Recipe : Sandra Lee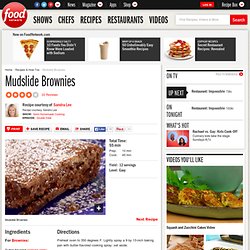 cake batter fudge. | girl meets life.
Looking for an easy and delicious treat to make for your family for Easter? Of course you are. Sick of all of my cake batter recipes? Of course you aren't.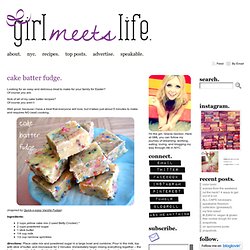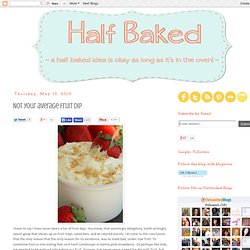 Not your average fruit dip
I have to say I have never been a fan of fruit dips. You know, that seemingly obligatory, tooth-achingly sweet goop that shows up on fruit trays, salad bars, and at catered events. I'd come to the conclusion that the only reason that the only reason for its existence, was to mask bad, under ripe fruit. To somehow fool us into eating that rock hard cantaloupe or barely pink strawberry . Or perhaps like kids, we needed to be enticed into eating our fruit. Anyway, I've never seem a need for dip with fruit, but having been a caterer, fruit dip is regular request from clients, to be included with the mandatory fruit and veggie tray.
Magically Delicious!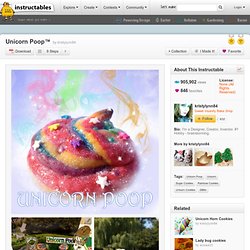 Apple Pie by Grandma Ople Recipe
1 Combine flour, salt, and sugar in a food processor; pulse to mix. Add butter and pulse 6 to 8 times, until mixture resembles coarse meal, with pea size pieces of butter. Add ice water 1 Tbsp at a time, pulsing until mixture just begins to clump together. If you pinch some of the crumbly dough and it holds together, it's ready. If the dough doesn't hold together, add a little more water and pulse again.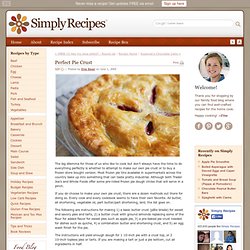 NewsMix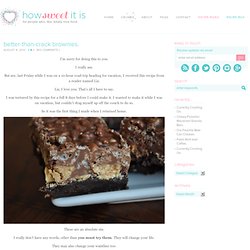 I'm sorry for doing this to you. I really am.
Would you like to know what I've been doing for the past two hours? Sitting in the kitchen and staring at the Mini Apple Pies I've just made. I LOVE the way they look… so cute, adorable and so much fun to make.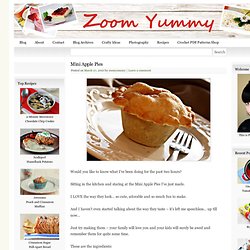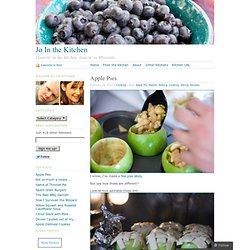 I know, I've made a few pies lately . But see how these are different?
Soooooo… you know that episode of Sex and the City where Miranda has to dump dish soap on top of chocolate cake just so she will stop eating it??
A sweet and tangy watermelon lime sorbet is a great way to cool off in the summer.