Infographie
Microsoft Windows users Click Start, Settings, Control Panel. Open the Fonts icon by double clicking the icon. Within the Fonts window you will be able to view each of the currently installed fonts as well as install new fonts. To install a font, click the File menu and select Install New Font. Locate the directory of the fonts you wish to install.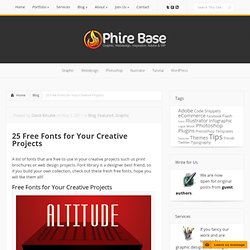 The hands are a notorious source of frustration. This section won't concentrate on the muscle structure, since the hand is very complex in this regard, and knowing this won't help much in drawing them. Instead, we'll look at proportions, range of motion, and possible simplifications. Structure and proportions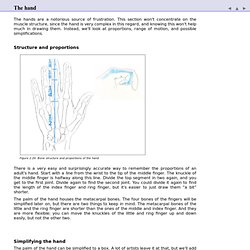 23 amazing free modern clean sans serif fonts for designers on studiowhiz.com
On 04.01.09, In Design , by Keranm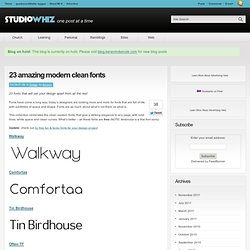 Illustrator Tutorial: Photoshop CS2 Splash Graphic
Prev • Tutorials • Next You will learn how to use gradient and blending mode to replicate the Photoshop CS2 splash image (the feather graphic). Download Source File Required: Illustrator 9+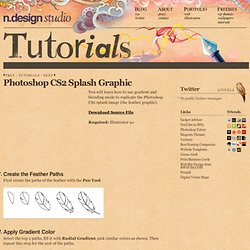 Story of handwritten fonts (or we can say only fonts) starts from very old ages, when people was just realizing the need of communication between one and other. People learned to convey their message by using signs and symbols , this process continued and entered different stages of development until the languages and letters were formed. People used to communicate through letters and telegrams, then with the advancement in technology we started using Emails with formal fonts, leaving handwritten letters behind.
by Guest Contributor Anna Gay Photographers are often striving for a "vintage" look in their photos, and even though there are endless ways of achieving a vintage look, there are a couple of characteristics to keep in mind. First of all, the color tones in a vintage photo often lean towards either a blue or a red hue, or a cross-processed look. Vintage photos also have an element of noise or grain that can be achieved through textures, and also a certain amount of vignetting around the edges of the photo. In this tutorial, we will look at adjusting color tones and adding vignettes. This photo is the result of adjusting the color curves, adding two vignettes, and a color fill, which we will walk through step-by-step.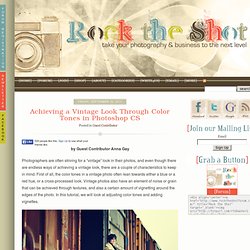 Beauty retouching is probably one of the most popular application areas in which Adobe Photoshop is used extensively. There are two simple reasons for that. First, Photoshop offers a variety of advanced tools to smooth out skin and hair, optimize body proportions and emphasize some beautiful details.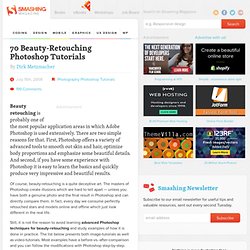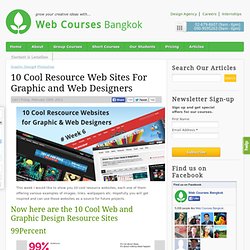 This week I would like to show you 10 cool resource websites, each one of them offering various examples of images, links, wallpapers etc. Hopefully you will get inspired and can use those websites as a source for future projects. Now here are the 10 Cool Web and Graphic Design Resource Sites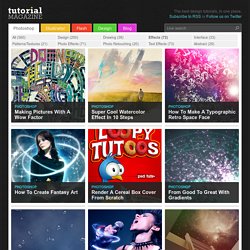 photoshop How to Create a Jumbotron Effect Create a jumbotron screen effect like you would see at big sporting events | 26406 views | by denisdesigns