Insperation Design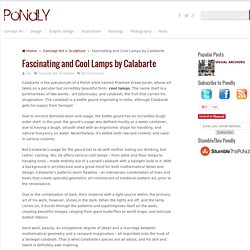 Article by Lily I'm a French full time student and a part-time blogger. I like Pondly because it allows me to share what I find on the Internet, for everyone to see. Calabarte is an artist from Poland. He sculpts elaborated patterns on gourds which come from Senegal.
10 short videos to Inspire your day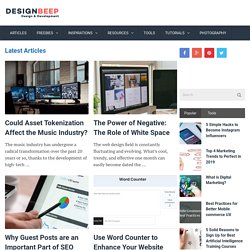 Gicons is a set of free icons designed by Guy Morris from Manchester,United Kingdom.GICONS are hand crafted,scalable vector icons for designers and developers. This particular pack comes with 100+ free custom icons in PSD and PNG format.All the icons are... Case is a stylish and elegant theme.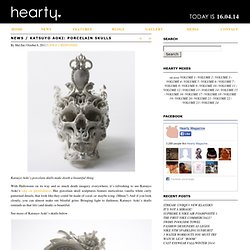 Katsuyo Aoki's porcelain skulls make death a beautiful thing With Halloween on its way and so much death imagery everywhere, it's refreshing to see Katsuyo Aoki's take on ghoulishness. Her porcelain skull sculptures feature meticulous vanilla white curly patterned details, that look like they could be made of coral–or maybe icing. (Mmm?)