Computer
Ox App Suite is designed for mobile and cloud service providers to extend customer touch points with users across devices. With a focus on customizing the seamless experience for how people communicate and collaborate online, OX App Suite is the basis to offer 3rd party services everywhere they need to work, share and publish important data and files. Discover how your customers will come to value OX App Suite…from integrating communications to round-trip document viewing and editing: Want to learn more about how OX Text is changing the way cloud-based word processing is done, visit http://ox.io/ox_text OX.io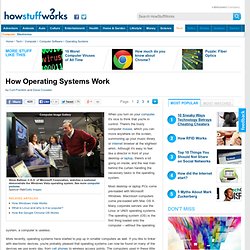 When you turn on your computer, it's nice to think that you're in control. There's the trusty computer mouse, which you can move anywhere on the screen, summoning up your music library or Internet browser at the slightest whim. Although it's easy to feel like a director in front of your desktop or laptop, there's a lot going on inside, and the real man behind the curtain handling the necessary tasks is the operating system. ­Most desktop or laptop PCs come pre-loaded with Microsoft Windows.
Ubuntu is a great OS and undoubtedly the most popular and easiest Linux based Distro to use but even with its default setup and chosen programs it's still lacking functionality and ease of use for most new users. So what I decided to do was build a Distro that looks good, could do everything most user would ever want to do and that was very simple to use. I started out by listening to what my friends and family wanted to use their PC for and found the most user friendly programs for the task they wanted to do. After a while I got a good idea what most people use their PC for and what programs where the easiest to use.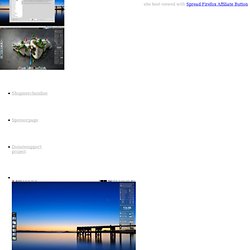 Pinguy OS
Right-clicking on everything is a good way to learn about hidden Windows functionality. Exploring the lesser-known Control Panel applets is another useful technique, and browsing the command line applications in Windows' System32 folder can be interesting. But let's be realistic. There's nothing that quite compares to the Registry. It's packed with useful settings that can improve performance, fix security holes and change even the most fundamental Windows behaviour for the better.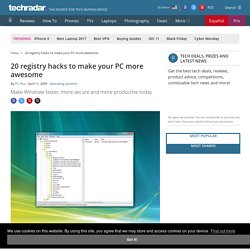 20 registry hacks to make your PC more awesome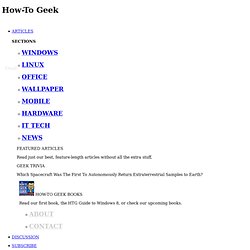 Everybody loves a good prank… unless you are the one on the receiving end of the fun. It's time to hone your pranking skills, not just to make sure you are the best, but so you can avoid being pranked by others. Yeah, sure, we could go with the old standards, like a blue screen of death screensaver or something like that, but it's time to use our geek skills and come up with something better. We'll cover some of the old favorites too, but maybe with a twist. Note: Many of these pranks require being able to access somebody's computer physically, and many others require them to leave their PC logged in and unattended. You'll have to plan accordingly.
All hotkeys - Mozilla Firefox Hotkeys - Keyboard Shortcuts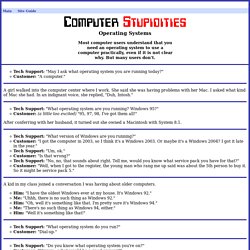 Tech Support: "May I ask what operating system you are running today?"Customer: "A computer." A girl walked into the computer center where I work. She said she was having problems with her Mac. I asked what kind of Mac she had. In an indignant voice, she replied, "Duh, Intosh."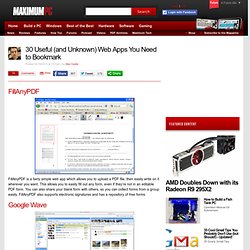 FillAnyPDF FillAnyPDF is a fairly simple web app which allows you to upload a PDF file, then easily write on it wherever you want. This allows you to easily fill out any form, even if they're not in an editable PDF form. You can also share your blank form with others, so you can collect forms from a group easily. FillAnyPDF also supports electronic signatures and has a repository of free forms.
Ease of Access keyboard shortcuts General keyboard shortcuts Dialog box keyboard shortcuts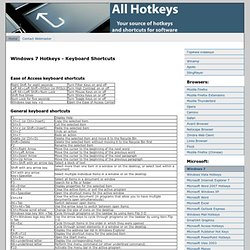 All hotkeys - Windows 7 Hotkeys - Keyboard Shortcuts
13 useful Keyboard Shortcuts for Windows XP.