Geography
Activities on this page have been grouped by both state and type of activity.
U.S. Geography Educational Games and Activities - State Units of Study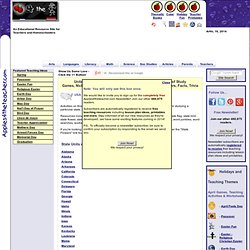 Geography Websites
Maps of India: This amazing website is the largest resource of maps on India. This site provides all types of India map – Outline maps, physical maps, Political maps, Reference maps, Pin codes, Driving directions and India news maps – along with a large number of utility tools and informative write-ups.
Educational Software from Owl & Mouse
"I stumbled upon your fun interactive geography games from a link on the Massachusetts Geographic Alliance Website. Since then, your games have become quite a hit with my competitive colleagues!" --Candice Gomes, Education Outreach Coordinator, Boston Public Library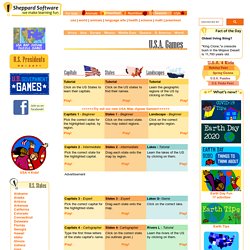 Internet Resources for use in Geographical Studies
Internet Geography