Games & Fun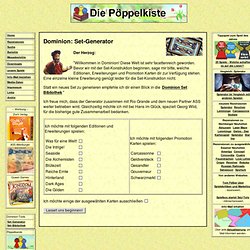 Dominion: Set-Generator
Der Herzog: "Willkommen in Dominion! Diese Welt ist sehr facettenreich geworden.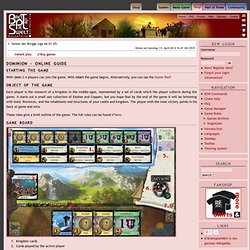 Dominion - Online Guide * BrettspielWelt - Online Portal für Bre
Starting The Game With /join 2-4 players can join the game. With /start the game begins. Alternatively, you can use the Game Tool! Object of the Game
| Dominionblog.de - Strategien für Dominion, Spiel des Jahres, E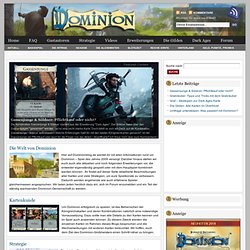 Die Welt von Dominion Hier auf Dominionblog.de werdet ihr mit allen Informationen rund um Dominion – Spiel des Jahres 2009 versorgt. Darüber hinaus stellen wir euch auch alle aktuellen und noch folgenden Erweiterungen vor, die entweder eigenständig gespielt oder mit dem Hauptspiel kombiniert werden können .