Crowdfunding
www.nesta.org.uk/library/documents/TheVenture.pdf
Crowdfunding via customers is the new startup capital
When the JOBS Act was signed in April, the startup community gave itself a collective high five . Crowdfunding would enable startups to reach out to the whole world to get access to funding, not just a small cabal of investors living in a 20-mile radius of Menlo Park. But hidden in the headlines was a much more powerful underlying trend.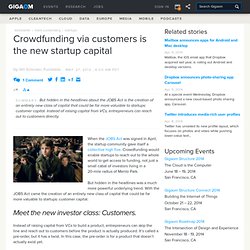 Crowdfunding becomes a reality for startups - GrowVC (press release)
Grow VC is fixing the inefficiencies of private seed funding for web and mobile companies with a global social network and crowdfunding.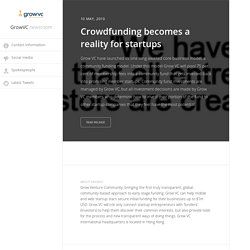 Finance free software
Tom Dawkins's Answers on Kickstarter - Quora
Does Crowdfunding Work for Early Stage Growth Companies?