Costumes
BANNED LONG BLACK BROWN STRIPED COPPER LACE STEAMPUNK VTG VICTORIAN CORSET DRESS. D h m s.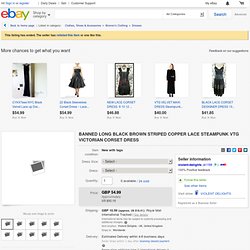 Pendragon Costumes - Mad Girl Clothing - Sci-Fi Inspired Leather Clothing.
Edwardian
Victorian. ¡The AntiCraft! Christopher Lansdown (photo) Beth Skwareck (model) click image to enlarge A Petticoat for the Ages Although you can make this petticoat as a skirt to wear to work or school, its main utility is in its usefulness for the time-traveler.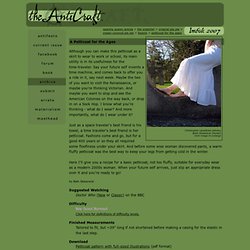 Halloween. Regency. Steam punk. Rockit Roost | Playing Your Style!
---