Cheap accomodations
Preview hosts | WWOOF UK
Beautiful coastal situation with priority given to organic vegetable and fruit production; woodland; water; moorland and ecological activity. Accessible yet remote. 400acres + of mixed habitat inc woodland/water/sheep/pony/poultry/cats. We need willing and versatile WWOOFers and relish a bit of muscle or chainsaw skills. Skills with timber/woodland/ organic gardening and wildlife particularly of interest. Much digging/weeding/ treework/ pond work required. We have 40 years experience of smallholding and organics and can help Wwoofers with the learning process.This place is a new project for us so there is a lot to do!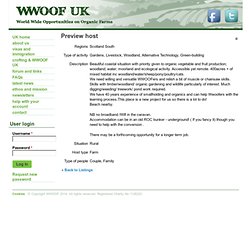 Preview hosts | WWOOF UK
Preview hosts | WWOOF UK
Our aim is to bring people together - hosts and guests, travelers and locals. Thousands of Hospitality Club members around the world help each other when they are traveling - be it with a roof for the night or a guided tour through town. Joining is free, takes just a minute and everyone is welcome.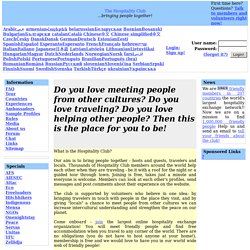 Hostel & Hotel in Berlin Mitte: The Circus Berlin Mitte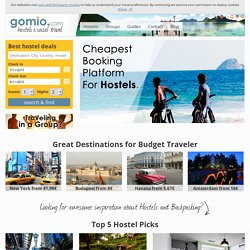 Hostel and budget accommodation bookings around the globe | Gomio
You will find Bangkok on almost every backpackers bucket list. Even it is not famous for its beauty, it's the controversy of the cities lifestyle, and the myth around it which makes it an interesting destination in Asia. With more than 11 million inhabitants the capital of Thailand is the biggest city of the country. You may not find places to relax, but therefore you can go to the islands and the jungle around Bangkok and Thailand. The city itself offers magnificent old temples and palaces, busy markets for everything you can imagine, and a vibrant and colorful nightlife.