One-Shot
The Oatmeal
SUBNORMALITY!
the 5th anniversary comic
Oglaf
Kawaii Not
For Lack of a Better Comic
Ways to Get Better at Art?
Amazing Super Powers
Gutters
Between Friends Moss — February 12th, 2012 It seems like these days the legal spats between creators and publishers, or creators themselves are taking up all the headlines on comic websites. Gary Friedrich is being counter-sued by Marvel after failing to win a share in the rights to Ghost Rider. The Kirby and Siegel families continue their pusuits and Archie Comics is doing battle in court against its very own CEO.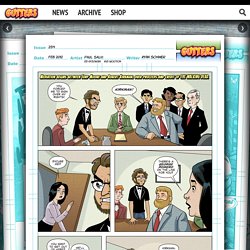 Manly Guys Doing Manly Things
xkcd
Cooking Comically
LOLDWELL
Happle Tea
Scandinavia and the World
Saturday Morning Breakfast Cereal
Explosm.net - Home of Cyanide & Happiness
Better Place
And My Axe!
Daily Lessons in Science, Literature, Love and Life
Lesson 1377 - Easter
Rosscott, Inc.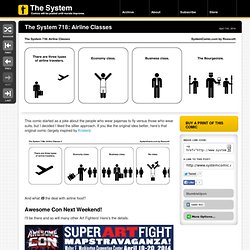 This comic is an actual conversation (monologue?)
Penny Arcade
JHall Pokemon
Virtual Shackles
Nerf NOW!!
VG Cats