Cooking
Pumpkin Pie Ice Cream
DIY Infused Olive Oils
I'm really excited about Christmas this year. We're going up to see Dan's family again, which is always fun, but even more exciting — the cousins are doing a Kris Kringle gift swap!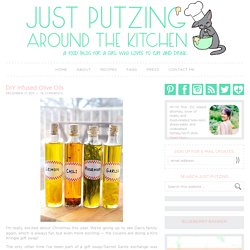 Aug05
How To Make a Bento Box for Kids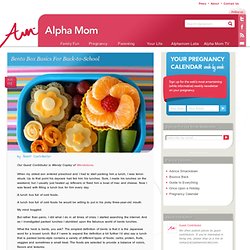 most favorited
Homemade Junk Food | Spark
Homemade Twix bars.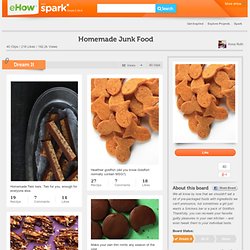 Summary: A mouth-watering display of rainbow-colored foods…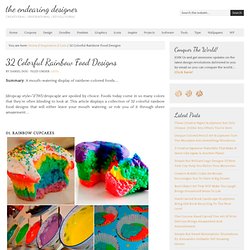 32 Colorful Rainbow Food Designs from The Endearing Designer : Design Tips, Tricks, Tutorials, Tools and More...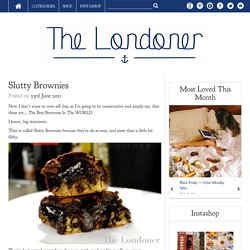 The Londoner: Slutty Brownies
Now I don't want to over sell this, so I'm going to be conservative and simply say, that these are... The Best Brownies In The WORLD.
100 Ways to Cook...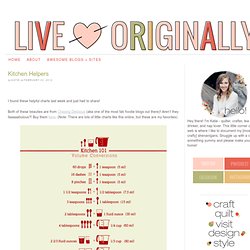 I found these helpful charts last week and just had to share!
Kitchen Helpers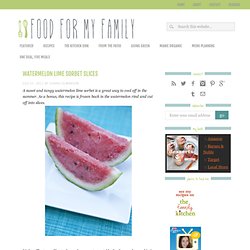 A sweet and tangy watermelon lime sorbet is a great way to cool off in the summer.
Watermelon Lime Sorbet Slices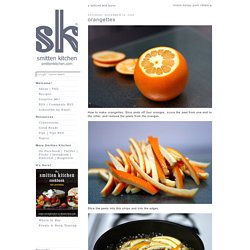 orangettes | smitten kitchen
Saturday, November 18, 2006 How to make orangettes: Slice ends off four oranges, score the peel from one end to the other, and remove the peels from the oranges.
Now youre cooking with comics.
encyclopedia of spices @ The EpicentreThe Epicentre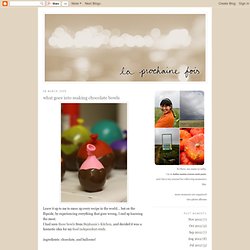 what goes into making chocolate bowls
Leave it up to me to mess up every recipe in the world... but on the flipside, by experiencing everything that goes wrong, I end up learning the most.I had seen these bowls from Stephanie's Kitchen, and decided it was a fantastic idea for my food independent study. ingredients: chocolate, and balloons!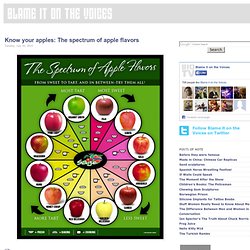 Anonymous said...
Know your apples: The spectrum of apple flavors
Baked Eggs in Bread Bowls
This was our breakfast Sunday morning. Aren't they cute? They were very, very good.
Know your apples: The spectrum of apple flavors
32 Colorful Rainbow Food Designs from The Endearing Designer : Design Tips, Tricks, Tutorials, Tools and More...
Copycat ~ Clone Brand Name & Restaurant Recipes
Most students don't have a lot of cash to spend on food, but that doesn't mean you have to go hungry. With the right recipes and some kitchen savvy, you can eat great even on a student's budget.
100 Delicious, Dirt-Cheap Recipes for the Starving Student
100 Ways to Use Strawberries
Strawberry season comes but once a year, and before you know it, you've spent way too much at the farmers' market buying an entire flat of them, only to panic when you remember they go bad faster than bananas.
Chinese Tea Eggs
Eggs, how do I love thee? Let me count the ways.
Strawberry Margarita Jell-O Shooters
Strawberry Margarita Jell-O Shooters Margarita Jell-O Shooters ~ A fun farewell to summer and a festive edition to your Sunday football tailgate party or gatherings. For another Jello shooter variation like this one, check out my Lemon Drop Jello Shooters cut into the shape of lemon wedges and my Rocky Candy Shooters shaped just like the rock candy you loved as a kid. Strawberry Margarita Jello Shooters As many of you know, my Lemon Drop Jell-O Shooters are my issued dish from my girlfriend who holds the annual tailgate kickoff amongst our friends. This year with Matt being in the hospital, I sent them forward to the gathering in our absence.
Such Pretty Things: Sugar Hearts
Character Bentos | yonasu.com
Eat Well, Spend Less: Homemade Substitutes for Grocery Staples
Common Ingredient Substitutions Article - Allrecipes.com
Yogurt-Fruit Smoothie - Healthy Milk Shakes and Smoothies
How To: Make Homemade Fruit Roll-Ups
Top 25 Delicious Breakfast Hacks | Life Hacks
Holy Shit
Lemon Drop Jelly Shots
My Food Looks Funny - best-of-the-week - Funny Food Photos
Crock Pot Honey Sesame Chicken
Stay hungry my friends.
Top 10 Awesome Dips | Food Hub
Make Your Own Strawberry Banana Fruit Leather
Best Steak Marinade in Existence Recipe - Allrecipes.com
How to make homemade ice cream in a baggie.