Architecture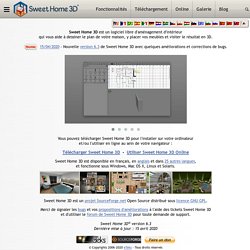 Sweet Home 3D est un logiciel libre d'aménagement d'intérieur qui vous aide à dessiner le plan de votre maison, y placer vos meubles et visiter le résultat en 3D. (cliquez sur l'image pour la visualiser en plus grand) Vous pouvez télécharger Sweet Home 3D pour l'installer sur votre ordinateur et/ou l'utiliser en ligne au sein de votre navigateur : Télécharger Sweet Home 3D - Utiliser Sweet Home 3D Online Sweet Home 3D est disponible en français, en anglais et dans 22 autres langues, et fonctionne sous Windows, Mac OS X 10.4 à 10.9, Linux et Solaris. Sweet Home 3D est un projet SourceForge.net Open Source distribué sous licence GNU GPL.
Powered by vBulletin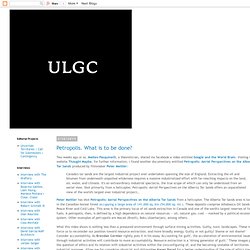 My apology for being very unproductive these last weeks since I am particularly busy with projects in which I'm directly or indirectly involved including the interview with Neeraj Bhatia (here and here) which, as I wrote in a previous post, may go to another platform. Again, when official, I will let you know where and when to read the interview. However, I may post not-selected questions/responses in this blog.
This article by Marc Kristal from Metropolis Magazine, originally titled "Digital Details," looks at the work of NRI, a New York company that is leading the way when it comes to 3D Printing (or rather, additive manufacturing) – finding that there is a craft in these machine-produced models after all. First things first: The term "3-D printing" is a misnomer according to Arthur Young-Spivey, the digital fabrication specialist at NRI—a 116-year-old, New York–headquartered supplier of reprographic services to architects and their tradespeople. "The correct term is 'additive manufacturing,'" he explains. "People call it 3-D printing because it enables you to wrap your head around it, but in some ways it's confusing." Young-Spivey has a point, as the process by which a digital file is converted into an object isn't "printing" in the commonly understood sense of applying pigment on a substrate.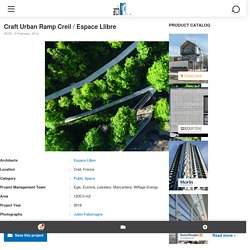 History of architecture starts when first time men though to build beautifully. A building without beauty is merely a structure, not an art. Utilitarian considerations of a building, stability and strength are works of engineers. It's the work of architects to add the beauty to it. Architecture is actually an art which guides us to harmonize in a building both the beauty and utility requirements of a building. Architecture stands at top in the category of useful arts.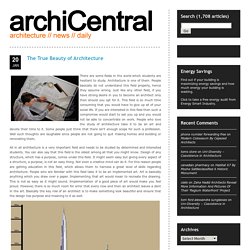 www.WorldArchitectureNews.com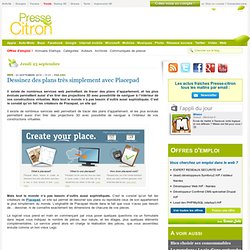 Dessinez des plans très simplement avec Placepad
Jeudi 23 septembre Web - 23 septembre 2010 :: 11:31 :: Par Eric Il existe de nombreux services web permettant de tracer des plans d'appartement, et les plus évolués permettent aussi d'en tirer des projections 3D avec possibilité de naviguer à l'intérieur de vos constructions virtuelles. Mais tout le monde n'a pas besoin d'outils aussi sophistiqués. C'est le constat qu'on fait les créateurs de Placepad, un site qui