Parenting
Team Imhoff: {Office Clip + Phone Charger}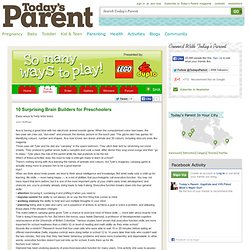 10 Surprising Brain Builders for Preschoolers
Ava is having a great time with her electronic animal sounds game. When the computerized voice hee-haws, the two-year-old cries out, "dun-kee!" and presses the donkey picture on the touch pad. This gizmo also has games for identifying colours, number and shapes. Ava now knows two dozen animals and 30 colours, including obscure ones like magenta.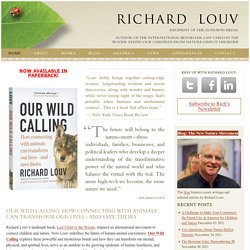 "The Nature Principle manages to both teach and delight. Think of it as a refreshing hike for the mind and soul through 320 pages." —Oprah Winfrey's 2011 Summer Reading List "A summons home to the nature that nourishes the best human qualities of creativity, intelligence, connection, and compassion."
Home - Richard Louv
The Great Parenting Show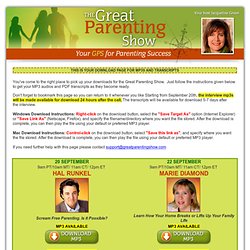 Don't forget to bookmark this page so you can return to it whenever you like Starting from September 20th, the interview mp3s will be made available for download 24 hours after the call, The transcripts will be available for download 5-7 days after the interview. Windows Download Instructions: Right-click on the download button, select the "Save Target As" option (Internet Explorer) or "Save Link As" (Netscape, Firefox), and specify the filename/directory where you want the file stored. After the download is complete, you can then play the file using your default or preferred MP3 player. Mac Download Instructions: Control-click on the download button, select "Save this link as", and specify where you want the file stored.
Amy McCready — Author of "If I Have to Tell You One More Time"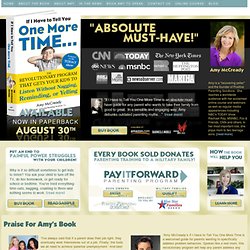 A lot of parenting books promise a "revolutionary program," But Amy McCready's If I Have to Tell You One More Time actually delivers on that promise. To be a parent without nagging, reminding or yelling seem the impossible dream, but McCready's well-developed approach combines information and intuition in a completely accessible manner. Every parenting scenario imagined is explained with an easy-to-understand solution provided. – Lian Dolan OPRAH.COM PARENTING EXPERT, CREATOR OF CHAOS CHRONICLES "Just when you thought you had no need for another parenting book, along comes Amy McCready's invaluable guide to raising responsible, caring, well-behaved children.
Allowance, Age by Age
My Family
Sweet Potato Chronicles - THE NEVER ENDING STORY OF THE WELL-FED FAMILY…
A Quick Bite With Sophie Dahl Way before Sophie Dahl was run­way famous, I used to some­times find her drink­ing tea at the kitchen table of my friend Cass' Not­ting Hill home. I was intim­i­dated by that insou­ciant cool that some girls just have. Plus, she was the wide-eyed Sophie from theBFG – the beloved book of all our childhoods. Fast for­ward to her mod­el­ling days, and overnight, she became a sen­sa­tion. From Richard Ave­don to Tim Walker to Steven Meisel, she was pho­tographed by all the greats and landed on the cover of Vogue six-times.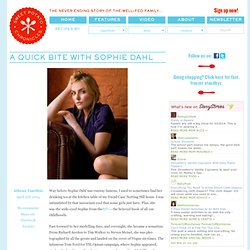 Feisty Frugal & Fabulous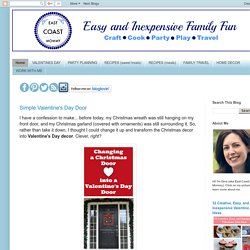 East Coast Mommy
My family and I just returned from a fantastic vacation in Florida. As part of our trip, we visited LEGOLAND for the first time, and today I am sharing my top 10 tips for a fun-filled day at LEGOLAND. 1) Manage your expectations - LEGOLAND does not have the "magic" that the Disney Parks do, but it is a lot of fun, and my boys LOVED it. If you have little ones between the ages of 4 and 10 (that like LEGO), you will not be disappointed by this park. 2) Look for discounted tickets - If you plan ahead, you can get real discounts to LEGOLAND. I purchased our tickets online at Costco, but you can also save by "picking a day" and ordering from the LEGOLAND website.
AMotherWorld (13)
Fun and Funky Mommy (13)
Mom Central Canada (13)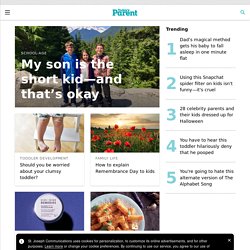 close [x] This All Access article is featured in our magazine and non-subscribers receive access to only a limited number of articles per month. To access this article and all articles featured in our magazine