Graphic design
DIY Pinata Cookies. White Pages on the Behance Network. The White Pages Sales Collateral is an important tool that White Pages sales consultants utilise during their sales process to new and existing customers.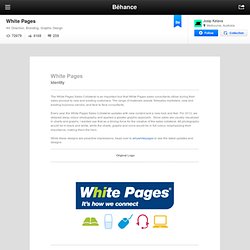 The range of materials assists Telesales marketers, new and existing business owners, and face to face consultants. Every year the White Pages Sales Collateral updates with new content and a new look and feel. For 2012, we stripped away colour photography and applied a greater graphic approach. Treasure Island on the Behance Network. 100 Best Illustrator Tutorials of All Time (From Newbie to Pro)
Adobe Illustrator is the most powerful vector software on the planet, and whether you're using it alone, or in a workflow with other tools such as a 3D program, Photoshop, InDesign, or something else, it can be a great asset to any designer's arsenal.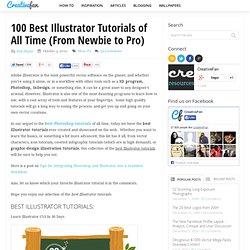 However, Illustrator is also one of the most daunting programs to learn how to use, with a vast array of tools and features at your fingertips. Some high quality tutorials will go a long way to easing the process, and get you up and going on your own vector creations. Fonts} :: Illustration & Design, Digital Scrapbooking, Free Fonts, Tutorials and more! | free fonts. Pick the Right Typefaces for Your Project. Sometimes the most daunting part of a new project can be the brainstorming phase.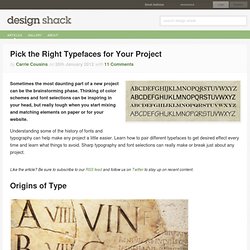 Thinking of color schemes and font selections can be inspiring in your head, but really tough when you start mixing and matching elements on paper or for your website. Understanding some of the history of fonts and typography can help make any project a little easier. Online Portfolios on the Behance Network. Bomboland. Jirka Väätäinen on the Behance Network. A Definitive Collection of 800+ Categorized Photoshop Tutorials, Plugins and Brushes. Bio-Diversity. Street Art | Next Web Design. An Ex-Pixar Designer Creates Astounding Kids' Book On iPad. E-books are already a fraught subject for many readers, writers, publishers and designers, but children's e-books are even more so.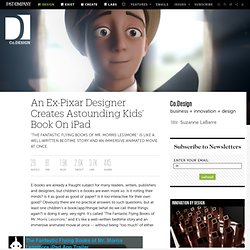 Is it rotting their minds? Is it as good as good ol' paper? Is it too interactive for their own good? Obviously there are no practical answers to such questions, but at least one children's e-book/app/thingie (what do we call these things, again?) The Ultimate Guide To Cloning In Photoshop - Smashing Magazine. Advertisement Photoshop's wide array of cloning tools is the cause of many of the absolute best and worst works created with the application.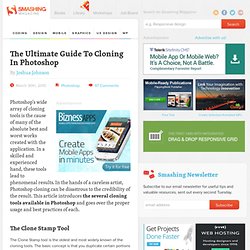 In a skilled and experienced hand, these tools lead to phenomenal results.
---