Design resources
Funeral Urn Concept & Design of the future. - StumbleUpon. There are many free stock photography sites.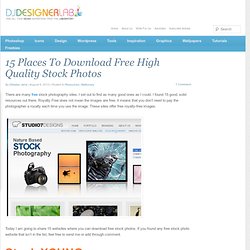 I set out to find as many good ones as I could. I found 15 good, solid resources out there. Royalty Free does not mean the images are free; it means that you don't need to pay the photographer a royalty each time you use the image. Free Vector Silhouettes, Huge collection!
20+ awesome travel jobs and how to get them | Matador Network - StumbleUpon. 10 Useful Web Apps for Designers | Design Woop | The Web Design and... - StumbleUpon. DesignWoop welcomes this guest post by Tomas Laurinavicius.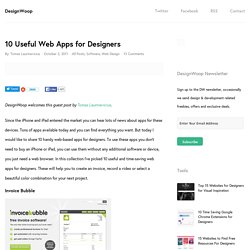 Since the iPhone and iPad entered the market you can hear lots of news about apps for these devices. Tons of apps available today and you can find everything you want. But today I would like to share 10 handy web-based apps for designers. To use these apps you don't need to buy an iPhone or iPad, you can use them without any additional software or device, you just need a web browser. In this collection I've picked 10 useful and time-saving web apps for designers. 25 Free Fonts for Your Creative Projects | Phire Base - Graphic, Webdesign,...
Microsoft Windows users Click Start, Settings, Control Panel.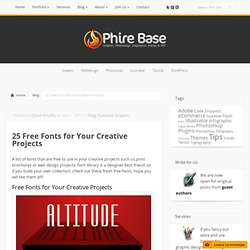 Open the Fonts icon by double clicking the icon. Within the Fonts window you will be able to view each of the currently installed fonts as well as install new fonts. To install a font, click the File menu and select Install New Font. Icon Search Engine | Iconfinder. Job Hunt With Your Graphic Designer Resume While Sleeping | You the Designer. Articles October 1, 2009 The current unemployment rate in the United States is at 9.6% as of August 2009.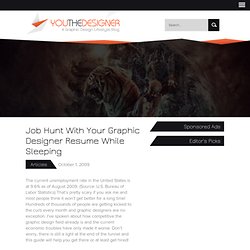 (Source: U.S. Bureau of Labor Statistics) That's pretty scary if you ask me and most people think it won't get better for a long time! Kamal Krishna - Resume on the Behance Network.
---