Web Browser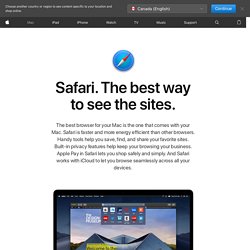 Shared Links is the best way to see what's up on the web. When you're in the mood to read something new, quirky, or cool, open Shared Links in the Safari Sidebar, where you can view links from people you follow on Twitter and LinkedIn. You can scroll seamlessly from one story to the next, no clicking required. So they're quick and easy to read. Share anything you come across on the web without leaving Safari. Just click the Share button, then choose how you want to send it off.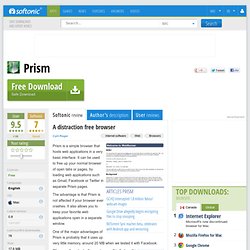 Free Download Safe download User 9.5 Excellent 4 Softonic 7 Good Good Your rating:
Prism
Prism
Personal computing is currently in a state of transition. While traditionally users have interacted mostly with desktop applications, more and more of them are using web applications. But the latter often fit awkwardly into the document-centric interface of web browsers. And they are surrounded with controls–like back and forward buttons and a location bar–that have nothing to do with interacting with the application itself.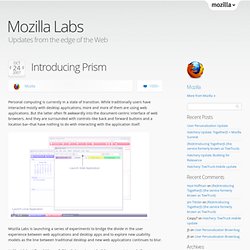 Raven