Cupcakes
Sunflower Cupcakes - COOKING
So in the back of this month's Redbook were the most adorable cupcakes, and since I had everything I needed to make them already, of course I had to try and make them.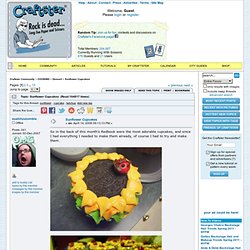 By IrishCentral.com Staff Writer Published Friday, October 23, 2009, 11:37 AM Updated Tuesday, May 10, 2011, 9:18 AM Guinness and Bailey's Irish cupcakes
Guinness and Baileys Irish cupcakes | Irish Food and Irish Drink |...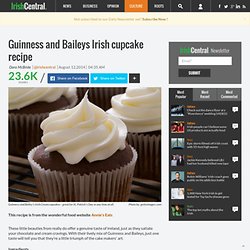 Confessions of a Cookbook Queen: Cookies and Cream Cupcakes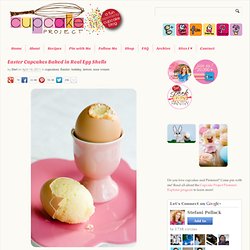 I watched my Grandmother's face when she realized that I hadn't handed her a hard boiled egg but rather a cake baked inside a real egg shell. Her eyes were filled with wonder and I could envision what she must have looked like as a tyke the very first time she saw a red balloon float across the sky or the the trunk of a giant elephant spewing a stream of water. "Crack it on the table," I told her.
Let's face it: sometimes we all need a dessert that only makes two servings. Sometimes we just can't handle 12 servings. Sometimes we eat them all by ourselves. Sometimes we eat them all by ourselves in two hours. Sometimes we eat them all by ourselves in a matter of minutes.