Cupcakes
Sunflower Cupcakes - COOKING
So in the back of this month's Redbook were the most adorable cupcakes, and since I had everything I needed to make them already, of course I had to try and make them.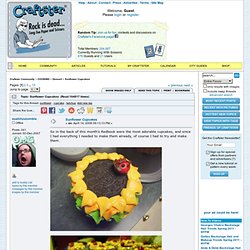 By IrishCentral Staff Writer Published Wednesday, May 22, 2013, 9:09 AM Updated Thursday, January 2, 2014, 12:33 PM Guinness and Bailey's Irish cupcakes
Guinness and Baileys Irish cupcakes | Irish Food and Irish Drink |...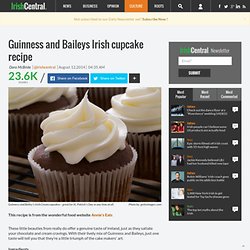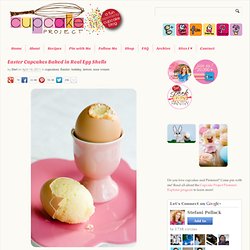 I watched my Grandmother's face when she realized that I hadn't handed her a hard boiled egg but rather a cake baked inside a real egg shell. Her eyes were filled with wonder and I could envision what she must have looked like as a tyke the very first time she saw a red balloon float across the sky or the the trunk of a giant elephant spewing a stream of water. "Crack it on the table," I told her.