Arts and Crafts Websites
Recipes
Crafts
I'm loving this new series and I've heard from so many of you via comments, emails, FB……that you also love it! Last week my conversation was with the talented Brittany from Pretty Handy Girl. This week, I am interviewing the amazing Victoria from Victoria Elizabeth Barnes. The minute…..no…… the second I started reading her blog, I fell in love with her. I don't even know how I bumped into her, but her wit, charm and tenacity pulled me in.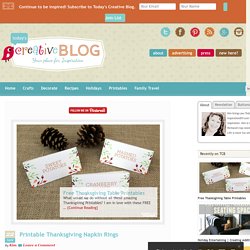 triangle quilt November 30th, 2013 I finished my triangles in record time, just one week! It's only baby quilt sized, but still, I was pretty pleased with myself. I kept it simple, and Oscar helped out by napping well and hanging out with me in the sewing room for a few afternoons. I loved the half square triangles!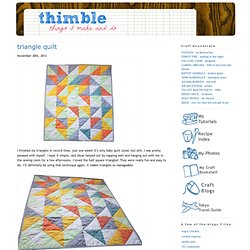 thimble
savvy stamps: Impress Rubber Stamps
We're gearing up for a winter storm, which means Comfort Food. Mac & Cheese! Seriously, who doesn't like Mac & Cheese? Another online friend of mine, Melissa from The Inspired Room were chatting. She told me I should look at this blog. Said I would enjoy her blog and her wit.
mac and cheese