From
Windows. TAA. Trial Version. Suggested Sites. Web Slice Gallery. Free Recharge Mobile. Accounting Standards. Accounting Standards. HLL-1. HLL-2. Indirect Taxes. Vivek. 49-O Voting RIghts. Preliminary 1.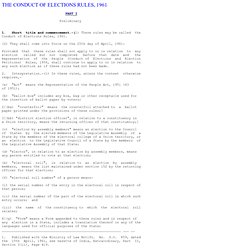 Short title and commencement.-(1) These rules may be called the Conduct of Elections Rules, 1961. Parliament of India. Marathi Mp3 Songs. Fake email generator and Temporary Email. Chinmay Kamat. Body Language. Introduction 1.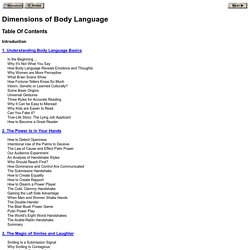 Understanding the Basics. 10 Irrational Human Behaviors and How to Leverage Them to Improve Web Marketing | SEOmoz. I couldn't help but love Chris Yeh's Outline of Predictably Irrational: The Hidden Forces that Shape Our Decisions.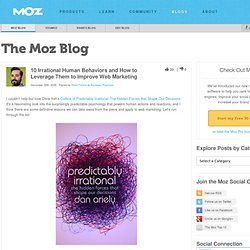 It's a fascinating look into the surprisingly predictable psychology that powers human actions and reactions, and I think there are some definitive lessons we can take away from the piece and apply to web marketing. Let's run through the list: Coding Horror: 9 Ways Marketing Weasels Will Try to Manipulate You. I recently read Predictably Irrational.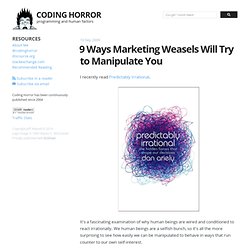 It's a fascinating examination of why human beings are wired and conditioned to react irrationally. We human beings are a selfish bunch, so it's all the more surprising to see how easily we can be manipulated to behave in ways that run counter to our own self-interest. This isn't just a "gee-whiz" observation; understanding how and why we behave irrationally is important.
If you don't understand how these irrational behaviors are triggered, the marketing weasels will use them against you. ESET Free Trial license generation.
---