Humanities: Phiosophy, Literature, Art
Economics | Business Studies | Politics | Sociology | History | Law | Marketing | Accounting | Business Strategy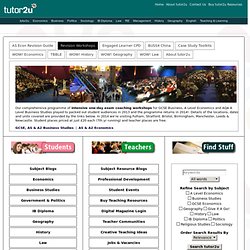 Our comprehensive programme of intensive one-day exam coaching workshops for GCSE Business, A Level Economics and AQA A Level Business Studies played to packed out student audiences in 2013 and the programme returns in 2014!. Details of the locations, dates and units covered are provided by the links below. In 2014 we're visiting Fulham, Stratford, Bristol, Birmingham, Manchester, Leeds & Newcastle. Student places priced at just £20 each (7th yr running) and teacher places are free.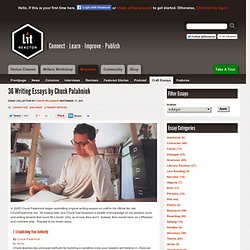 1: Establishing Your Authority Chuck teaches two principal methods for building a narrative voice your readers will believe in. Discover the Heart Method and the Head Method and how to employ each to greatest effect.
Brain Pickings is the brain child of Maria Popova, an interestingness hunter-gatherer and curious mind at large, who has also written for Wired UK, The New York Times, Harvard's Nieman Journalism Lab, and The Atlantic, among others, and is an MIT Futures of Entertainment Fellow. Maria Popova. Photograph by Elizabeth Lippman for The New York Times Brain Pickings is a human-powered discovery engine for interestingness, a subjective lens on what matters in the world and why, bringing you things you didn't know you were interested in — until you are.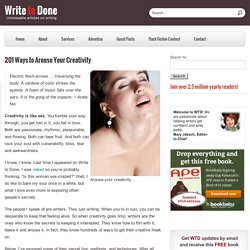 Arouse your creativity A guest post by Katie Tallo of Momentum Gathering. Electric flesh-arrows … traversing the body. A rainbow of color strikes the eyelids. A foam of music falls over the ears. It is the gong of the orgasm. ~ Anais Nin
The Insane Clown Posse are an American Hip-Hop duo from Detroit, Michigan, and perform as their alter egos known as Wicked Clowns. If this all sounds bizarre to you, you're not alone. However, these stranger than fiction performers have a loyal following, called Juggalos. The Juggalos have created a whole subculture around the music and way of life.