Humanities: Phiosophy, Literature, Art
Economics | Business Studies | Politics | Sociology | History | Law | Marketing | Accounting | Business Strategy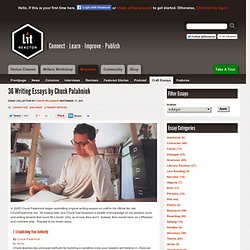 1: Establishing Your Authority Chuck teaches two principal methods for building a narrative voice your readers will believe in. Discover the Heart Method and the Head Method and how to employ each to greatest effect.
Brain Pickings is the brain child of Maria Popova, an interestingness hunter-gatherer and curious mind at large, who has also written for Wired UK, The New York Times, Harvard's Nieman Journalism Lab, and The Atlantic, among others, and is an MIT Futures of Entertainment Fellow. Maria Popova. Photograph by Elizabeth Lippman for The New York Times Brain Pickings is a human-powered discovery engine for interestingness, a subjective lens on what matters in the world and why, bringing you things you didn't know you were interested in — until you are.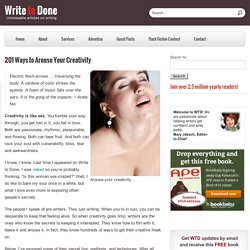 Arouse your creativity A guest post by Katie Tallo of Momentum Gathering.