ART - MAIN TREE
Figure & Portrait Drawing
ART Content for High School
Artquest / Artlaw / ArtlawTV
Comicbookassignment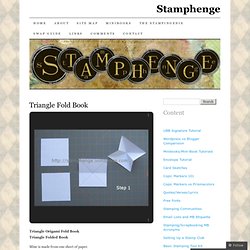 Triangle Fold Book | Stamphenge
Triangle Origami Fold BookTriangle Folded Book Mine is made from one sheet of paper. Double sided printed paper works very well for this project.
Junk Journal tutorial/instructionsJunque Journal how to Super simple. Recycle cereal/product boxes or chipboard from paper pads, or use poster board cut to desired size if you want to go fresh and new. Cut (scissors or paper cutter) to desired size. Punch holes (two or three depending on your size).
Junk Journal | Stamphenge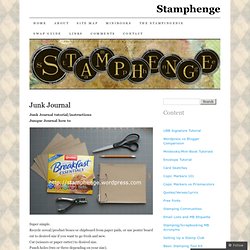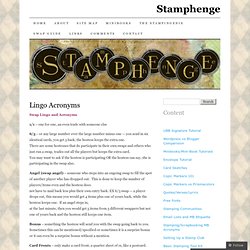 Lingo Acronyms | Stamphenge
Swap Lingo and Acronyms 1/1 – one for one, an even trade with someone else 6/5 – or any large number over the large number minus one — you send in six identical cards, you get 5 back, the hostess keeps the extra one. There are some hostesses that do participate in their own swaps and others who just run a swap, trades out all the players but keeps the extra card. You may want to ask if the hostess is participating OR the hostess can say, she is participating in the swap also. Angel (swap angel) – someone who steps into an ongoing swap to fill the spot of another player who has dropped out.
http://talasonline.com/photos/web_catalog/TalasCatalog.pdf
Techniques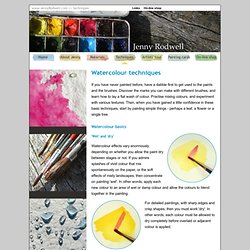 If you have never painted before, have a dabble first to get used to the paints and the brushes. Discover the marks you can make with different brushes, and learn how to lay a flat wash of colour. Practise mixing colours, and experiment with various textures.