Tutorials
Just Great Photoshop Tutorials » Making a Print-Ready Business Card Using Only Photoshop. Adobe Photoshop Tutorials - Best Of | Tutorials. Advertisement When it comes to graphic design, Adobe Photoshop is usually the first option to consider.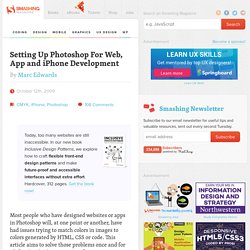 However, the software itself is a quite tough nut to crack — and definitely extremely hard to master. Photoshop Training - Smooth Skin tutorial (part 1/2) We're going to use the following image for this Photoshop tutorial: Download this image to your hard drive by right clicking on it and selecting (when you use Windows) Save Picture As...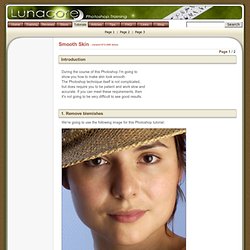 The first thing we're going to do is removing blemishes in the face. In the following image I've marked which areas I considered needed a correction: The reason why we're going to remove blemishes first is because we will have better results when we soften the skin in our next step. The tool that we're going to use to remove blemishes is the Healing Brush Tool. Photoshop Tutorials and Links - Create a Dark Themed Web Design from Scratch. Photoshop Tutorials: Add A Realistic Water Reflection To A Photo. Written by Steve Patterson.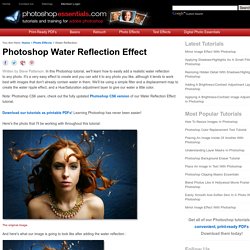 In this Photoshop tutorial, we'll learn how to easily add a realistic water reflection to any photo. It's a very easy effect to create and you can add it to any photo you like, although it tends to work best with images that don't already contain water in them. 40 Incredibly Inspirational Retro & Vintage Photoshop Tutorials | Photoshop Tutorials. The memories of yesteryears invoke in us a sense of nostalgia as we long for the days gone by when life seems so much simpler.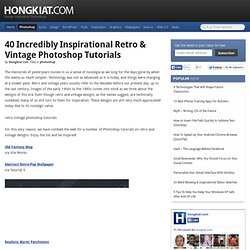 Technology was not as advanced as it is today, and things were changing at a slower pace. Retro and vintage years usually refer to the decades before our present day, up to the last century. Photoshop Case Study. A Post By: Darren Rowse The following photoshop tutorial was submitted by one of our Forum members – Floris who took an image that another of our forum members submitted and did some photoshopping on it (with permission of the other member).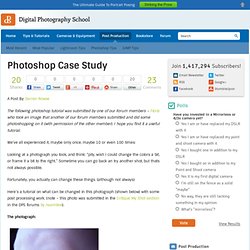 I hope you find it a useful tutorial. We've all experienced it, maybe only once, maybe 10 or even 100 times: Looking at a photograph you took, and think: "pity, wish I could change the colors a bit, or frame it a bit to the right." Sometime you can go back an try another shot, but thats not always possible.
---