Leadership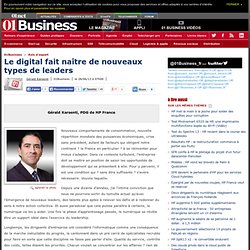 01Business le 28/06/13 à 07h00 Gérald Karsenti, PDG de HP France
Le digital fait naître de nouveaux types de leaders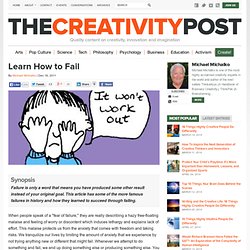 Social - Learn How to Fail
9Share Synopsis Failure is only a word that means you have produced some other result instead of your original goal. This article has some of the more famous failures in history and how they learned to succeed through failing. When people speak of a "fear of failure," they are really describing a hazy free-floating malaise and feeling of worry or discontent which induces lethargy and explains lack of effort. This malaise protects us from the anxiety that comes with freedom and taking risks.
Noah Goldstein's, Steve Martin's (no, not that Steve Martin's) and Robert Cialdini's Yes! 50 Scientifically Proven Ways to Be Persuasive is a pop psych book, where a bunch of research in psychology is distilled into one readable volume. 50 scientifically proven ways constitute 50 chapters of the book, longest of which take 7 pages. The authors take the position that persuasion is a science, not art, hence with the right approach anybody can become the master in the skill of persuasion.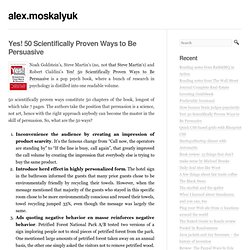 Updated Aug. 14, 2010 12:01 a.m. ET When CEO Mark Hurd resigned from Hewlett-Packard last week in light of ethics violations, many people expressed surprise. Mr. Hurd, after all, was known as an unusually effective and straight-laced executive. But the public shouldn't have been so shocked.
The Power Trip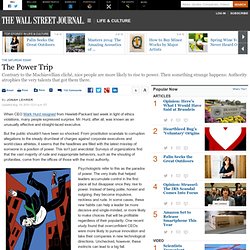 'The Great Man' Theory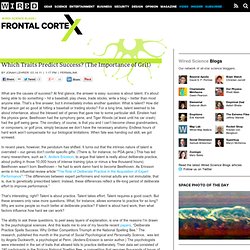 What are the causes of success? At first glance, the answer is easy: success is about talent. It's about being able to do something – hit a baseball, play chess, trade stocks, write a blog – better than most anyone else. That's a fine answer, but it immediately invites another question: What is talent? How did that person get so good at hitting a baseball or trading stocks?
by Nilofer Merchant | 12:17 PM January 25, 2011 Everyone was being so agreeable. The CEO nodded, the VPs agreed, the Directors were polished in their reviews. All the content was "good," the timelines "reasonable," the budgets "sufficient." Are You a Rebel or a Leader? - Nilofer Merchant - The Conversation
The Future of Women Leaders in the Middle East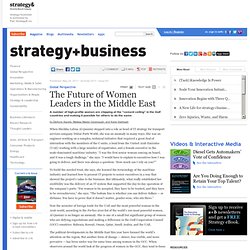 When Sheikha Lubna Al Qassimi stepped into a role as head of IT strategy for transport services company Dubai Ports World, she was an anomaly in many ways. She was an engineer working on a complex, technical initiative that required a great deal of interaction with the members of the C-suite; a local from the United Arab Emirates (UAE) working with a large number of expatriates; and a female executive in the male-dominated maritime industry. "I was the first senior woman coming on board, and it was a tough challenge," she says. "I would have to explain to executives how I was going to deliver, and there was always a question: 'How much can I rely on you?'" To build the needed trust, she says, she learned the terminology of the maritime industry and learned how to present IT projects to senior executives in a way that showed the project's value to the business.