Leadership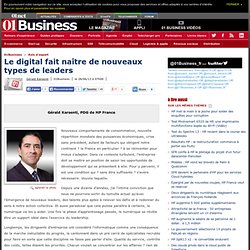 01Business le 28/06/13 à 07h00 Gérald Karsenti, PDG de HP France
Le digital fait naître de nouveaux types de leaders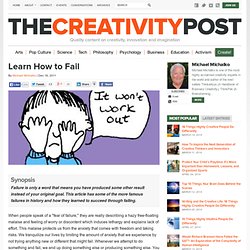 Social - Learn How to Fail
5 Share Synopsis
Noah Goldstein's, Steve Martin's (no, not that Steve Martin 's) and Robert Cialdini's Yes!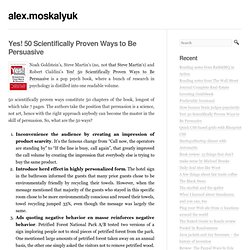 by Tony Schwartz | 2:21 PM August 24, 2010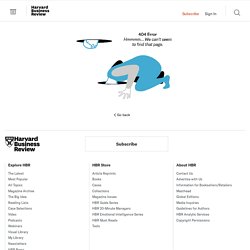 Six Keys to Being Excellent at Anything - Tony Schwartz - The Conversation
By JONAH LEHRER When CEO Mark Hurd resigned from Hewlett-Packard last week in light of ethics violations, many people expressed surprise.
The Power Trip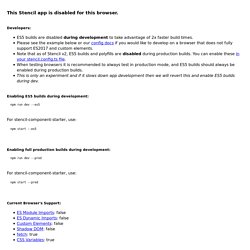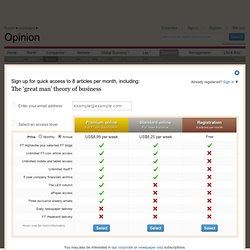 Enjoy full access to FT.com's award-winning news, comment and analysis.
'The Great Man' Theory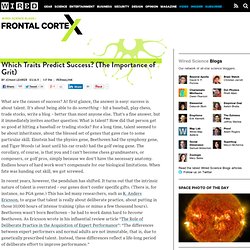 What are the causes of success? At first glance, the answer is easy: success is about talent. It's about being able to do something – hit a baseball, play chess, trade stocks, write a blog – better than most anyone else.
by Nilofer Merchant | 12:17 PM January 25, 2011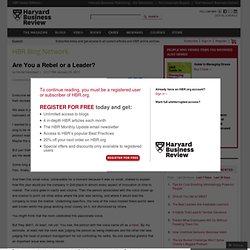 Are You a Rebel or a Leader? - Nilofer Merchant - The Conversation
The Future of Women Leaders in the Middle East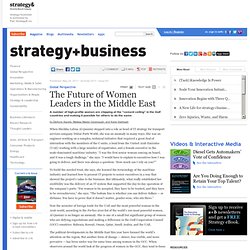 When Sheikha Lubna Al Qassimi stepped into a role as head of IT strategy for transport services company Dubai Ports World, she was an anomaly in many ways.