Discussions
Si l'homme était dot d'une e-mémoire totale et ternelle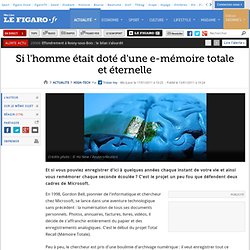 Et si vous pouviez enregistrer d'ici à quelques années chaque instant de votre vie et ainsi vous remémorer chaque seconde écoulée ?
What the strange persistence of rockets can teach us about innovation.By Neal Stephenson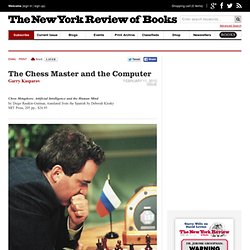 Steve Honda/AFP/Getty Images Garry Kasparov during his rematch against the IBM supercomputer Deep Blue, 1997
The Chess Master and the Computer by Garry Kasparov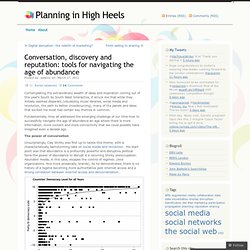 Conversation, discovery and reputation: tools for navigating the age of abundance « Planning in High Heels
Contemplating the extraordinary wealth of ideas and inspiration coming out of this year's South by South West Interactive, it struck me that while they initially seemed disparate (visualizing music libraries, social media and revolution, the path to better crowdsourcing), many of the panels and ideas that excited me most had certain key themes in common.
Press Info - Letter from Steve Jobs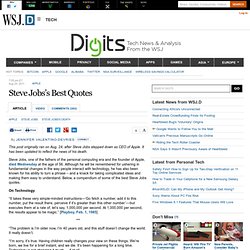 By Jennifer Valentino-DeVries
I last saw Steve Jobs a year and half ago. I spent an hour alone in his company while he showed me the latest piece of magical hardware to have come from the company he had founded in 1976, the yet to be released Apple iPad. Naturally I was flattered to have been approved by him to be the one to write a profile for Time Magazine and to be given a personal demonstration of the device of which he was so clearly proud and for which he had such high hopes.
Steve Jobs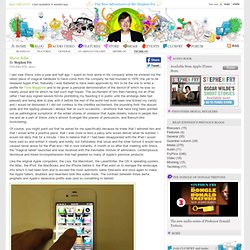 PowerPoint is ubiquitous, but some people really hate it. Photograph: Alamy Switzerland could become the first country to outlaw PowerPoint presentations if a new party runs in the October parliamentary elections.
The political party that wants to ban PowerPoint | Technology