Debunking Religion
Is God real, or is he imaginary? Is God real, or is he imaginary? It is one of the most important questions you can ask yourself. If God is real and if God inspired the Bible, then we should worship God as the Bible demands. We should certainly post the Ten Commandments in our courthouses and shopping centers, put "In God We Trust" on the money and pray in our schools.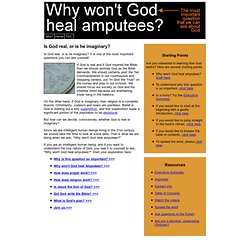 Why Won't God Heal Amputees?
ExChristianDotNet - encouraging ex-Christians (de-converting or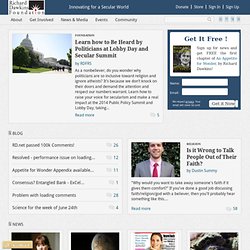 From performing blockbuster shows on the Vegas Strip to the adventures of fatherhood, from an ongoing dialogue with proselytizers of the Christian Right to the joys of sex while scuba diving, Penn Jillette's self-created Decalogue invites his reader on a journey of discovery that is equal parts wise and wisecracking. God, No! is a roller coaster of exploration as Penn shows that doubt, skepticism, and wonder—all signs of...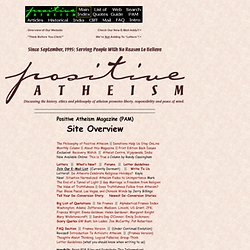 And Think Before You Click! A note to some theists who write to us: We insist on the right to insist on truthfulness in all discussions.
Positive Atheism (since 1995) Join the Struggle Against Anti-Ath
Great Minds: Atheist Quotes