Debunking Religion
Is God real, or is he imaginary? Is God real, or is he imaginary? It is one of the most important questions you can ask yourself. If God is real and if God inspired the Bible, then we should worship God as the Bible demands. We should certainly post the Ten Commandments in our courthouses and shopping centers, put "In God We Trust" on the money and pray in our schools.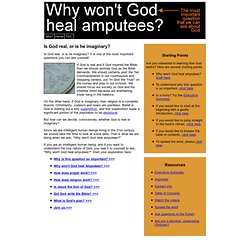 Why Won't God Heal Amputees?
ExChristianDotNet - encouraging ex-Christians (de-converting or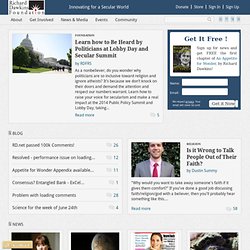 So ends the first chapter of this brilliantly readable counterfactual novel, reminding us that America's Christian fundamentalists have been consistently clear about their vision for a "Christian Nation" and dead serious about acquiring the political power to achieve it. When President McCain dies and Sarah Palin becomes president, the reader, along with the nation, stumbles down a terrifyingly credible path toward theocracy,...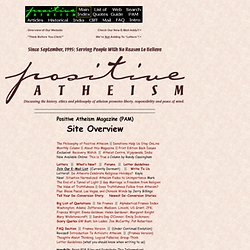 And Think Before You Click! A note to some theists who write to us: We insist on the right to insist on truthfulness in all discussions.
Positive Atheism (since 1995) Join the Struggle Against Anti-Ath
Great Minds: Atheist Quotes