Rigolo
50 Greatest Things On The Internet | Geek Culture
Borderline talent video
Web Sound - Komar and Melamid & Dave Soldier - The People's Choi
Komar and Melamid & Dave Soldier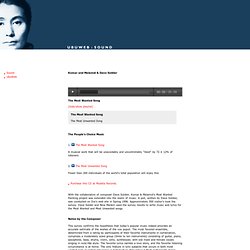 Robin Williams - Impersonation of a Smart Kid
Si les héros de Star Wars étaient sur Facebook
Facebook Fails, Wins, LOLs and More » Home Work It!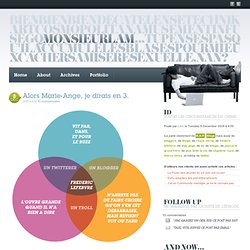 Diagrammes
Vous avez sûrement vu/reçu ce brillant ptit diagramme (que l'on appelle Diagramme de Venn, merci Daz), qui a récemment fait le tour du web. J'adore ces concepts : Du LOL ingénieux, tellement évident et pourtant, pas si pratique à mettre en place.
30 Creepiest Clouds On Earth
Imagine it's twilight – you're lying on the grass, staring in the sky and familiar shapes appear in the swirling cumulus.
Admin - Modo - User !
Pensées en roulant
Sur la route ce week-end, je me faisais la réflexion que de plus en plus de voitures roulent à la même vitesse sur les autoroutes.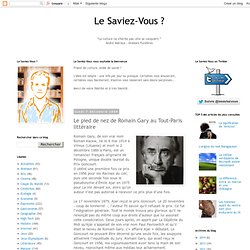 Romain Gary, de son vrai nom Roman Kacew, né le 8 mai 1914 à Vilnius (Lituanie) et mort le 2 décembre 1980 à Paris, est un romancier français originaire de Pologne, unique double lauréat du Prix Goncourt.
Le pied de nez de Romain Gary au Tout-Paris littéraire