Online Puzzles
Create A Crossword Puzzle Enter up to 20 words and hints (clues) below to create your own puzzles. There's no need to use all 20 words, you could use as little as two. Hints can be left blank. This free online crossword creator software can be a great tool for educators.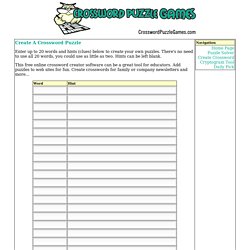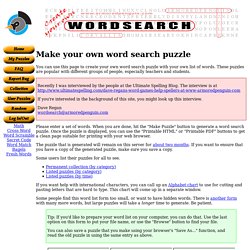 You can use this page to create your own word search puzzle with your own list of words. These puzzles are popular with different groups of people, especially teachers and students. Please enter a set of words. When you are done, hit the "Make Puzzle" button to generate a word search puzzle.
Instant Crossword Puzzle Maker
Clueless Crossword Puzzle
Free Puzzlemaker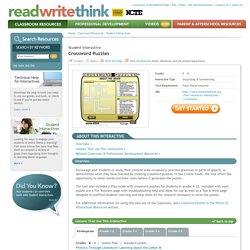 Download the plug-in tools you need to use our games and tools, or check to see if you've got the latest version. Learn more Looking for ways to engage your students in online literacy learning? Find more interactive tools that help them accomplish a variety of goals-from organizing their thoughts to learning about language.
Crossword Puzzles