Kanji & Kana
Handwritten kanji search at sljfaq.org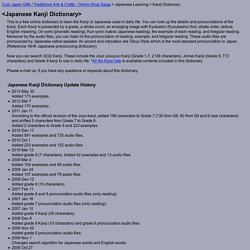 Cool Japan Gifts / Traditional Arts & Crafts - Online Shop Saiga > Japanese Learning > Kanji Dictionary
QuickKanji - A simple, usable, community based kanji dictionary.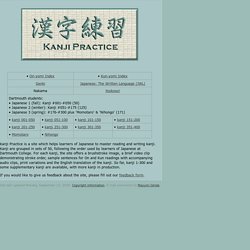 Kanji Practice is a site which helps learners of Japanese to master reading and writing kanji. Kanji are grouped in sets of 50, following the order used by learners of Japanese at Dartmouth College.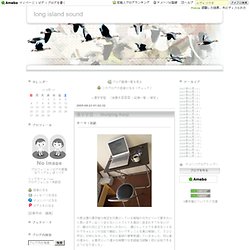 漢字学習 ・ Studying Kanji|long island sound
今度は僕の漢字能力検定を対象にしている勉強の仕方について書きたいと思います。全くつまらないことでとても面白く読まれそうもないけど、誰かの役に立てるかもしれないし、僕にとってとても身近なことなのでちゃんとこの日記で筆記したいです。こんな風に勉強して、500字位しか知らなかった、それに音訓の事等把握していなかった、初心者の頃から、4箇月という僅かな時間で日本語能力試験1級に合格できるようになりました。
Writing Japanese (Hiragana, Katakana, Kanji)
Start Learning Hiragana Today
Learn Hiragana Articles Learn hiragana as we take you step by step through each line of the hiragana chart.