Fashion
Lightning Factory
WhatsTrend Blog
Right from the streets of Milan, this pretty girl was snapped by our street style photographer 'The... Read more Spring is here! And what kind of spring! Wow, these temperatures are amazing!
Grayzine
Will my design fit me? Yes! We guarantee this 100%.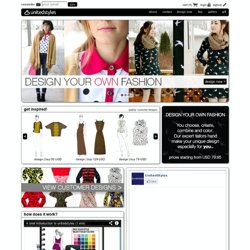 design your own fashion
LellaVictoria
BY LOLO.
''A circle is actually a mild square.'' Aldo van Eyck. The straight masculinity and the circular femininity. Makes a human being.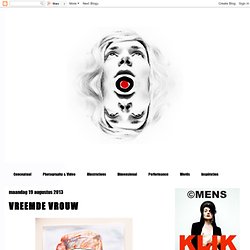 Human sea
Obsessee.
travinia
The Guilty Hyena
Too much is usually never enough in Milan, the heart of the maximalist. Milan Fashion Week held strong to it's tailoring and luxury and had a whole lot more to offer this season, making strides in supporting and platforming young designer talent. Gucci Swinging 60's mod Gucci with pastel hues and was more minimal than I would have expected, its the first time I've ever looked at a Gucci collection with a desire to wear most of it. Frankie Morello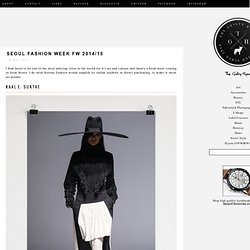 dirtyflaws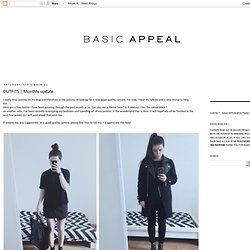 I really miss posting on my blog and therefore in the process of looking for a new good quality camera. For now, I have my Iphone and a new mirror to help me. Here are a few outfits I have been wearing through the past month or so.
Basic Appeal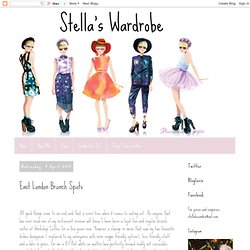 STELLA'S WARDROBE
I think falling for a city can be very much like love at first sight, the people, the food and buildings almost intoxicating and at an instant drawing you in, making you want to return time after time again. I had this feeling when I first came to London with my parents aged 9 and with Rome when 4 days spent there seemed too brief of a time to soak up all that this city had to offer me. However Paris on my first visit was rather like a short, rude and easily forgettable date. Going alone and only 17 years old I found Parisians cold, had little idea where to go besides the obvious tourists traps and ended up leaving rather disgruntled and unconvinced by it's charm. Working in fashion I should have known that a future return was going to be inevitable at some point in my later life and I have to say that when I did go back Paris, with a little expert advice, a brief Parisian romance and some lovely new friends, my opinion of Paris was changed for the better.
Style Scrapbook
FASHIONNERDIC
Wearing: Sunglasses Weekday, Top Zara. "Fashion is my passion. Unfortunately, I think that fewer and fewer people that work in the industry today know fashion. They are not passionate. If you love something, you have to be passionate.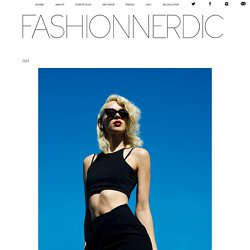 The Collaborative Agency
Celebrity Style and Fashion Trend Coverage at WhoWhatWear.com
BLEACH BLACK
FrouFrouu
shiny plastic hag
Part III will focus on this 'statement', usually expressed by a middle-aged, highly-educated man preferably in a group of other middle-aged, highly-educated men (just for support and so that they can have a laugh about it during their next lunch, in between discussing the latest issue of TIME that is. ) : First of all, I'd like to see that. That's what I always respond to the men(and women)who say this to me. "You do that and let's see how long you can keep up". I mean I wish it would be that simple, to be a so-called "successful" fashion blogger.
STYLE GOSSIPER
cocorosa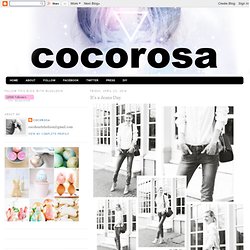 What we love most in life is to adorn ourselves with the colors, prints and textures we love, clothing, home decor, gadgets and even cars! Dutch accessory label Fab. collaborated with Citroën for the perfect car, a Fashion car. The Citroën DS3 Fab. is embellished with hearts, stars, leather details and extra accessories like a perfume, a clutch, sunglasses, car keys and even flats to drive!
New Pre-Fall Collections: Thakoon, Zac Posen, Ports 1961, and More -- The Cut
NOTCOT.ORG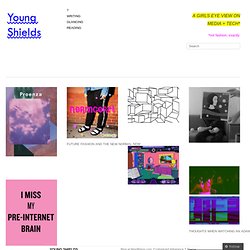 A girl's eye view on media + tech. *not fashion, exactly. / img / / Leave a comment / txt
YOUNG SHIELDS
I discovered photographer Marianna Rothen thanks to my lovely friend Stephanie from Tea and Cactus. A few weeks ago I was speculating anxiously on the possibilities of finding new fresh blood to talk about on the blog after realizing that I was succumbing to a state of mild boredom. I wanted to see memorable imagery, far from the mainstream repertoire, original and maybe a little bit subversive.
July stars
THE LOCALS | Street Style from Copenhagen and elsewhere - featuring the locals straight from the street
A Beautiful Mess
Here in southern Missouri, where we live, spring is tormenting us. One day it's nice and warm; you could totally wear sandals and no jacket at all (which excites me as I LOVE sandals). The next day it's cold, and I find myself pulling my coat back out of the closet.
PARK & CUBE
Home
childhood flames
Carolines Mode | StockholmStreetStyle
because im addicted
The cherry blossom girl
Le Fashion
Organic food, health & beauty - Planet Organic
Kingdom Of Style
Style Bubble