Art
hide captionKristen Wiig plays Johanna Parry in Hateship Loveship, adapted from an Alice Munro short story. IFC Films Kristen Wiig plays Johanna Parry in Hateship Loveship, adapted from an Alice Munro short story. [This piece discusses the plot of both the Alice Munro short story on which Hateship Loveship is based and the film itself, although it's frankly nothing you can't intuit from the trailer.]
Kristen Wiig, Alice Munro And Negative Space In Fiction : Monkey See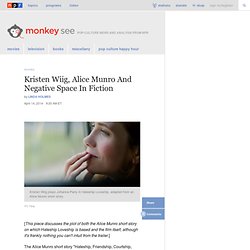 The Tibetan Book of Proportions
The Fantastic in Art and Fiction
- StumbleUpon
Beauty in Art: The Female Form - YouBeauty.com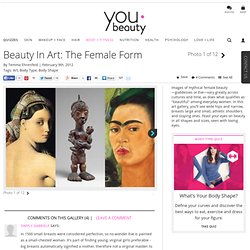 Images of mythical female beauty—goddesses or Eve—vary greatly across cultures and time, as does what qualifies as "beautiful" among everyday women. In this art gallery, you'll see wide hips and narrow, breasts large and small, athletic shoulders and sloping ones. Feast your eyes on beauty in all shapes and sizes, seen with loving eyes. Mother Goddess (Matrika), mid-6th cent. This figure from Rajasthan, India, with her rich curves and large round breasts, represents one of seven goddesses considered both alluringly beautiful and dangerous.
Neonflames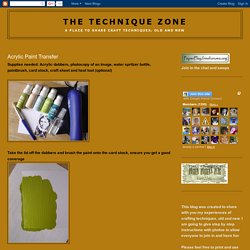 The Technique Zone: Acrylic Paint Transfer - StumbleUpon
Supplies needed: Acrylic dabbers, photocopy of an image, water spritzer bottle, paintbrush, card stock, craft sheet and heat tool (optional) Take the lid off the dabbers and brush the paint onto the card stock, ensure you get a good coverage Take your photocopied image ( remember that you will get a reverse of the image, so don't use bold words), flip it over and place it in the acrylic. Lightly press it down making sure it's smooth and not wrinkled Leave to air dry for at least 15 minutes and then if you wish give it a blast with the heat tool
Sketchbook on the Behance Network
Look in art: Sayaka Kajita Ganz - StumbleUpon
Heaven On Earth (8 Pics)
Famous People Painting with Wiki Links | Historical Figures With Image Map -...