Artists
Photo by tdomingos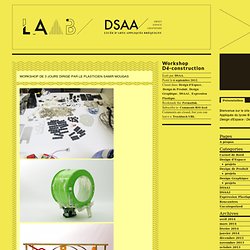 Présentation du plasticien Samir Mougas par Charlotte Blin «Samir Mougas explore les possibilités combinatoires énergisantes des formes et des couleurs. Ses oeuvres sont peuplées de pyramides et d'agglomérats, de prismes colorés et autres nids d'abeilles. Il s'appropie tous les schémas qui modélisent l'espace-temps : échelles, nuages de points, courbes de données, etc. Il aborde les métamorphoses de la matière par le recyclage : décomposer et recomposer l'organisation des éléments. Ce faisant, il parasite ses motifs abstraits par des objets et des images qui provoquent de multiples interactions de formes et de sens.
workshop dé-construction
Judith Raum - judithraum.net
Karen Koltermann
Theaster Gates
Thomas Feichtner - FX10 Lounge Chair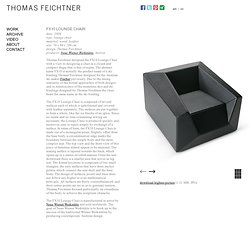 date: 2006 type: lounge chair material: wood, leather size: 70 x 90 x 106 cm design: Thomas Feichtner producer: Neue Wiener Werkstätte , Austria Thomas Feichtner designed the FX10 Lounge Chair with a view to designing a chair in a closed and compact shape that is free of seams. The abstract name FX10 is actually the product name of a ski binding Thomas Feichtner designed for the Austrian ski maker Fischer previously. Due to the strong similarity of the formal approaches of both designs and in reminiscence of the numerous skis and ski bindings designed by Thomas Feichtner the chair bears the same name as the ski binding. The FX10 Lounge Chair is composed of several surfaces each of which is upholstered and covered with leather separately. The surfaces are put together to form a whole, like the ice blocks of an igloo.
STEVEN CLAYDON | DAVID KORDANSKY GALLERY
Jane Bustin
News Info Contact
Adelheid Mers
série fotomódulos
Chryssa Tsampazi
Bairro dos Navegadores
Sem Pé (diálogo com Mauro Cerqueira)-2011
Sam Durant
The PARK - Ueli Etter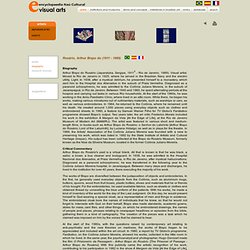 Rosário, Arthur Bispo do (1911 - 1989)
Rosário, Arthur Bispo do (1911 - 1989) Biography Arthur Bispo do Rosário (Japaratuba, Sergipe, 1911 1 - Rio de Janeiro, 1989). Visual artist. Moved to Rio de Janeiro in 1925, where he served in the Brazilian Navy and the electric utility, Light.
Deutsche Kinemathek | Heinrich Breloer | Mediathek
Motivo
Biography by A.S. Barthel-Calvet May 29 : Iannis is born in Braïla, Rumania to Clearchos Xenakis and Photini Pavlou, members of the Greek Diaspora (his actual birthday is uncertain: it may have been June1st, and the year may have been 1921). He is the eldest of three boys : his brother Cosmas became a painter and Jason became a professor of philosophy in the United States.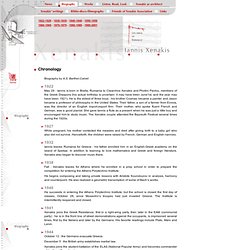 Iannis Xenakis - Biography
Sinta Werner
Dark Victory
Thorsten Hümpel - Fotografie
Barbara Kasten
joel shapiro
A Fellow of the Royal Society of Arts, nominated by Creativity magazine as "one of the 50 most creative and influential minds of 2009", Manuel Lima is a Senior UX Design Lead at Microsoft and founder of VisualComplexity.com - A visual exploration on mapping complex networks. Prior to joining Microsoft, Manuel worked as a Senior User Experience Designer at Nokia and Senior Interaction Designer at the leading digital agency R/GA. He holds a BFA in Industrial Design and a MFA in Design & Technology from Parsons School of Design, New York.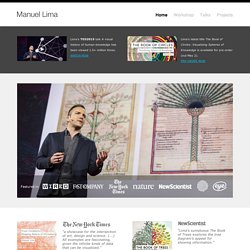 BARBARA ENGELHARD
HANS SCHABUS
João Pedro Vale
Fiona Banner
Jovan
home
Techniques of Today - Bennett Simpson on Bernadette Corporation ( Artforum , September 2004) It is the summer of 2001, and the New York--and Paris-based collective known as Bernadette Corporation has temporarily merged with Le Parti Imaginaire, a faction of post-Situationist militants and intellectuals with links to the burgeoning antiglobalization movement. The two groups have their own distinct practices and motivations, but, for the moment, they are united by the idea of making a film, which is to be set in the seaside Italian city of Genoa, amid the protests and stultifying inconclusiveness that will engulf the G8 Summit that July.
artforum 2004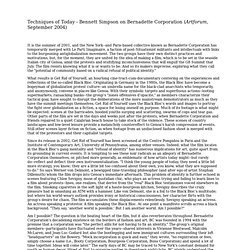 Everything's gonna be alright, Julien Berthier
Das Pop - The Game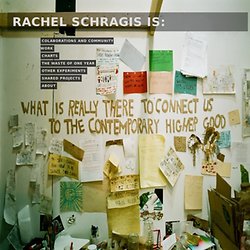 RACHEL SCHRAGIS IS:
This website was made for me by Jesse Spielman . Besides being beautiful and way professional looking, the site is custom built so that it can grow and change with me. Having this site has turned web self-representation from a stressful chore in to an activity that helps me sort and clarify my endeavors.
MIRCEA CANTOR
tom burr
Brief Epigrams
www.garlandfielder.com | 2007 portfolio
STELLA GEPPERT | Raumobjekte | Modell zur Raumerweiterung
Images « hunter stabler
Jean-Marie Straub et Danièle Huillet - des films et leurs sites -
Ilya / Emilia Kabakov
Renate Wolff / Räume
Toril Johannessen
Taryn Simon
1/15
Renée Green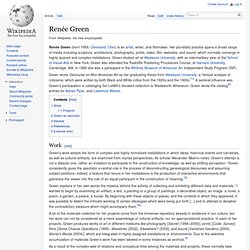 Renée Green (born 1959, Cleveland, OH) is an artist , writer, and filmmaker. Her pluralistic practice spans a broad range of media including sculpture, architecture, photography, prints, video, film, websites, and sound, which normally converge in highly layered and complex installations.
: Iñigo Manglano-Ovalle
Graham Caldwell works 4
Selected Work - Doug Aitken Workshop
vincent ganivet / expos / lumière noire
FRONT WINDOW : JORGE SANTOS
Michael Hansmeyer - Computational Architecture
Artist's books by Laurent Sauerwein
Amadeo de Souza Cardoso (14 November 1887 – 25 October 1918) was a Portuguese artist. [ edit ] Life Amadeo was born in Mancelos, a parish of Amarante .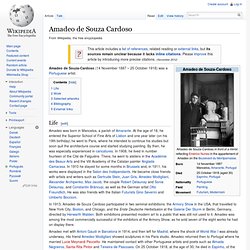 Amadeo de Souza Cardoso
Main : PRISCILA FERNANDES
Florian Wüst_Homepage
Alexandra Schumacher (Artist) in Berlin (Germany) from Re-title.com
thomas kilpper | drowning hercules | 2001
Christian Schwarzwald - PAMPHILE:CAST
parisart-15-Perrotin-Gabellone-01G-76815.jpg (JPEG-Grafik, 383x500 Pixel)
www.frieze.com/uploads/images/back/guis
s_GG_F_4.jpg (image)
Edwin van der Heide - Home
ChristianMeinke.com
Paintants Corporation - Fabian Marcaccio
Paintants Studio
Ai Weiwei als Opernausstatter für Alexander von Zemlinskys Einakter-Doppel "Eine Florentinische Tragödie" & "Der Zwerg"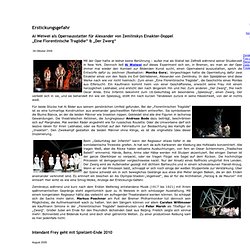 Georg-Friedrich Kühn: Theater Bremen
Underwater love : Pedro Guimaraes | Photographer | Copenhagen | Lisbon | London
Out and about in Venice Fernando Guerra
reportagens | reportages > últimas reportagens | recent work by fernando guerra - fotografia de arquitectura | architectural photography
BEN GRASSO » Blog Archive » 2007
Welcome to Jaume Plensa's website
PAUL THEK PROJECT
During construction.
Ghost architecture « CUPtopia
i 5 Votes
Gean Moreno, Farewell to Function: Tactical Interiors / Journal
Schreibschrift - Schön schreiben
Robert Wilson, Tom Waits & William S. Burroughs - The Black Rider (1992)
Project details - Amie Dicke
EXHIBITION VIEW [NANZUKA UNDERGROUND]
yoshiaki oyabu architects: urban woods
__________________ | indivisível
ARTHUR NESTROVSKI
Home
www.jano3.de/berndscheffler/images/kunst_von_anderen/reinhard_mucha/das-deutschlandgeraet.1990.1.
Starn Studio
Books on Demand « Joachim Schmid
Francis Picabia - The Cacodylic Eye - L'Oeil cacodylate - 1921
febbraio 2011