Prefab Homes
Click to see our video's at YouTube Thanks for visiting the Tempohousing website, in 2014 celebrating our 10th birthday in the business of delivering original, economical and best-of-class prefab homes and hotels worldwide. We are still famous for building the largest shipping container student village project in the world, but we keep making progress with new concepts, more different prefab solutions for homes and hotels so we are able to offer much more than just intermodel container homes. The demand for housing is infinite and we want to help our customers with the best solution for their specific market: for each budget, each type of housing, each climate zone and each location. We are as happy with a customer for a single home in a remote mountain village as with a large 4 star hotel facing the beach or with basic accommodation for workers on a new tunnel.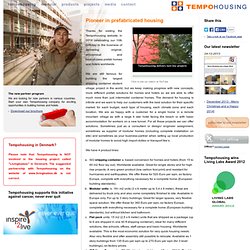 Copyright © 1999-2012 GoDaddy.com, LLC. All rights reserved. *One FREE .COM, .CO, .NET or .ORG with purchase of a new 12-, 24- or 36-month website builder plan.
prefabricated, Prefabricated home - Boxxet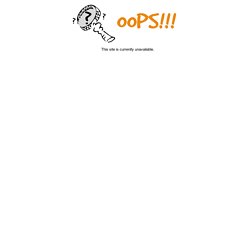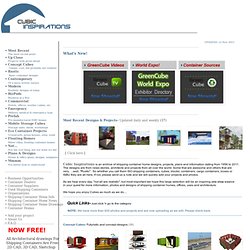 • Most Recent The most recent posts • Up Close Projects with great detail • Concept Cubes Unique, cool, but probably not realistic • Rustic Basic container designs• Contemporary Of a more artistic nature• Modern Realistic designs of today• BizPods Business in a Box• Commercial Hotels, offices, worker cabins, etc.• Emergency Military, medical & emergency type• Prefab Pre-manufactured ISBU homes• Mobile Storage Cubes Storage units, sheds, workshops• Eco Container Projects Greenroofs, green houses, solar, wind• Floating Homes Water villas, floating container homes• Not...