Interesante random
Do not Trust Profile Pictures! Welcome to Crime and Clues. Color Psychology. By David Johnson Like death and taxes, there is no escaping color.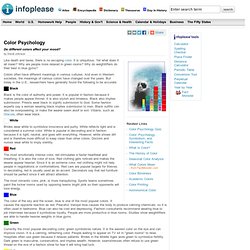 It is ubiquitous. Yet what does it all mean? Why are people more relaxed in green rooms? Why do weightlifters do their best in blue gyms? My First Eight Drains. My First Eight Drainsby drainer-wannabe Ninjalicious Meters below the busy streets above, a hidden concrete utopia snakes its way from the downtown core out beyond the suburbs.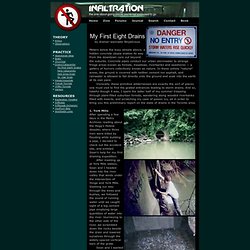 Concrete pipes conduct our urban stormwater to strange fringe areas known as forests, meadows, riverbanks and seashores — a gallery of horrors collectively known as nature. Eye Movement and Lying - How to detect lies. Interesting Info -> Lying Index -> Eye Direction & Visual Accessing Cues Eye Movement and Direction & How it Can Reveal Truth or Lies This is a continuation of our previous article Detecting Lies.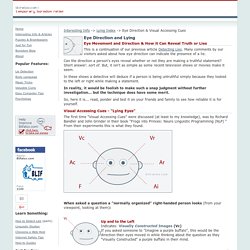 Many comments by our visitors asked about how eye direction can indicate the presence of a lie. Can the direction a person's eyes reveal whether or not they are making a truthful statement? Short answer: sort of.
---