Other
ITW Engineered Fasteners: Engineering. Engineering Capabilities leading to innovative, custom and complete fastener and component solutions.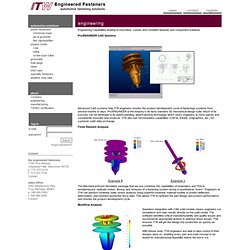 Pro/ENGINEER CAD Systems Advanced CAD systems help ITW engineers shorten the product development cycle of fastenings systems from several months to days. Pro/ENGINEER is the industry's de facto standard 3D mechanical design suite. Conseil international de la langue francaise.
Knowledge_management_tool
Dictionnaire Français-Anglais WordReference. English-French Dictionary WordReference vous propose deux dictionnaires Français-Anglais : le dictionnaire WordReference le dictionnaire Collins Ecrivez le mot recherché dans l'espace prévu en haut de la page.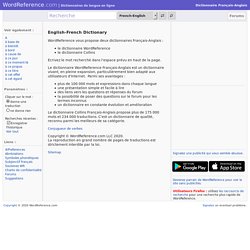 Le dictionnaire WordReference Français-Anglais est un dictionnaire vivant, en pleine expansion, particulièrement bien adapté aux utilisateurs d'Internet. Carte heuristique. Un article de Wikipédia, l'encyclopédie libre.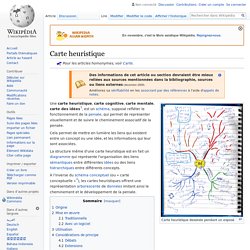 Pour les articles homonymes, voir Carte. Carte heuristique (mind map) dessinée pendant un exposé Une carte heuristique (ou carte cognitive, carte mentale, carte des idées[1], etc. ou, dans les pays anglo-saxons et usuellement, mind map), est un schéma, supposé refléter le fonctionnement de la pensée, qui permet de représenter visuellement et de suivre le cheminement associatif de la pensée. XMind - Mind Mapping and Storming. SourceForge. CamStudio.
---