Code
Advertisement HTML5 and CSS3 have just arrived (kinda), and with them a whole new battle for the 'best markup' trophy has begun. Truth to be told, all these technologies are mere tools waiting for a skilled developer to work on the right project. As developers we shouldn't get into pointless discussions of which markup is the best. They all lead to nowhere. Rather, we must get a brand new ideology and modify our coding habits to keep the web accessible.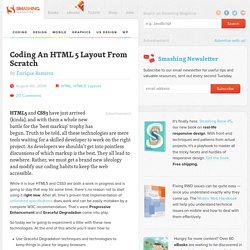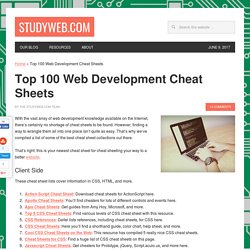 With the vast array of web development knowledge available on the Internet, there's certainly no shortage of cheat sheets to be found. However, finding a way to wrangle them all into one place isn't quite as easy. That's why we've compiled a list of some of the best cheat sheet collections out there.
Posted on January 24, 2009 - by Khaled During the last years Web standards started to gain an increasing popularity among Web designers. Still Web standards addicts are a ceaselessly growing minority until now.
XHTML Users: Grow up! | WebScienceMan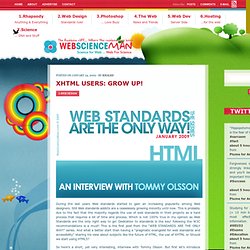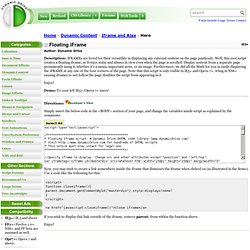 Description: IFRAMEs are loved for their versatility in displaying any external content on the page painlessly. Well, this cool script creates a floating iframe, so it stays static and always in view even when the page is scrolled. Display content from a separate page prominently using it, whether it's a menu, important news, or an image. Furthermore, we did all the Math for you in easily displaying the iFRAME at any one of the four corners of the page.
Floating iFrame
JavaScript Auto-Sizing Image Popup Window Script