Tax File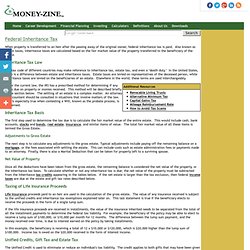 Federal Inheritance Tax
When property is transferred to an heir after the passing away of the original owner, federal inheritance tax is paid. Also known as estate taxes, inheritance taxes are calculated based on the fair market value of the property transferred to the beneficiary of the estate. Inheritance Tax Law The tax code of different countries may make reference to inheritance tax, estate tax, and even a "death duty." In the United States, there is a difference between estate and inheritance taxes. Estate taxes are levied on representatives of the deceased person, while inheritance taxes are levied on the beneficiaries of an estate.
Taxation in Canada
Taxation in Canada is a shared responsibility between the federal government and the various provincial and territorial legislatures.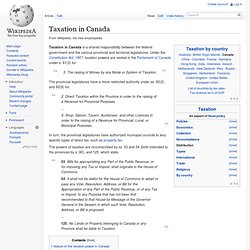 For answers to common tax questions check out the real-life Q&A posts on our new Global Tax Matters Blog.
Expat Tax Basics | Expatriate Tax Service from GlobalTaxHelp.com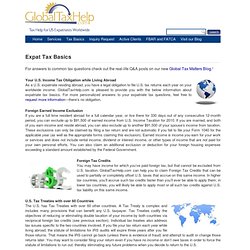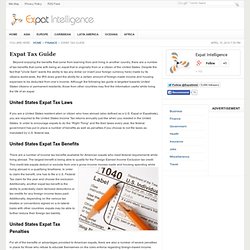 Expat Tax Guide | Expat Intelligence
Beyond enjoying the benefits that come from learning from and living in another country, there are a number of tax benefits that come with being an expat that is originally from or a citizen of the United States.
United States Income Tax Treaties - A to Z
The United States has tax treaties with a number of foreign countries. Under these treaties, residents (not necessarily citizens) of foreign countries are taxed at a reduced rate, or are exempt from U.S. taxes on certain items of income they receive from sources within the United States. These reduced rates and exemptions vary among countries and specific items of income. Under these same treaties, residents or citizens of the United States are taxed at a reduced rate, or are exempt from foreign taxes, on certain items of income they receive from sources within foreign countries. Most income tax treaties contain what is known as a "saving clause" which prevents a citizen or resident of the United States from using the provisions of a tax treaty in order to avoid taxation of U.S. source income.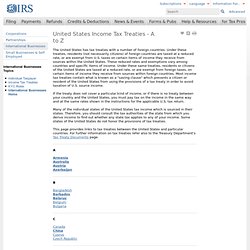 US INCOME TAXATION OF AMERICANS AND EXPATRIATES LIVING ABROAD
by Don D.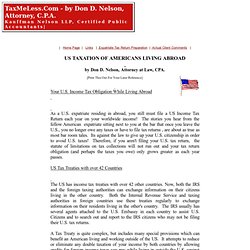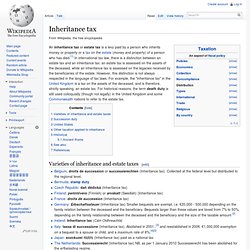 Inheritance tax
An inheritance tax or estate tax is a levy paid by a person who inherits money or property or a tax on the estate (total value of the money and property) of a person who has died.[1] In international tax law, there is a distinction between an estate tax and an inheritance tax: an estate tax is assessed on the assets of the deceased, while an inheritance tax is assessed on the legacies received by the beneficiaries of the estate. However, this distinction is not always respected in the language of tax laws.
A capital gains tax (CGT) is a tax on capital gains, the profit realized on the sale of a non-inventory asset that was purchased at a cost amount that was lower than the amount realized on the sale.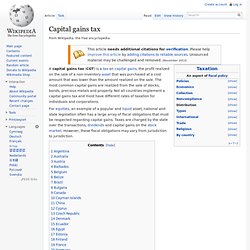 Capital gains tax
Capital gains tax
Inheritance tax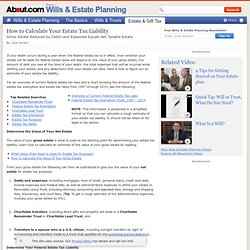 How to Calculate Your Estate Tax Liability - Estate Taxes
If your death occurs during a year when the federal estate tax is in effect, then whether your estate will be liable for federal estate taxes will depend on the value of your gross estate, the amount of debt you owe at the time of your death, the total expenses that will be incurred while settling your estate, and any deductions that your estate can take.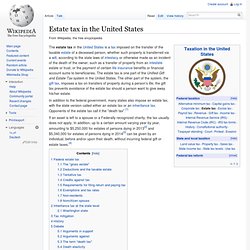 Estate tax in the United States - Wikipedia, the free encycloped
In addition to the federal government, many states also impose an estate tax, with the state version called either an estate tax or an inheritance tax.