Not Interested!
Shmotter - Influence the fashion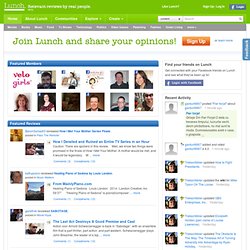 Hello, Lunchers! We've got a very exciting announcement... Say hello to Lunch's newest moderators -- Woo and Sean! Also known as @woopak_the_thrill and @Sean_Rhodes around here.
Get suggestions on what to consume next! What book should I read next? "I just finished The Power of One, and I really enjoyed it. I love novels about human rights and social issues of any kind; fiction or nonfiction. Foreign cultures and religions are beyond fascinating to me. Any ideas?"
All Consuming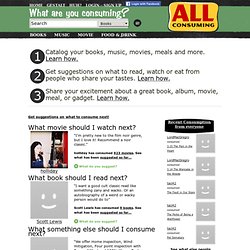 Connosr - Whisky Social Network - Malt Whisky Reviews, Ratings,
Product Ratings from Millions of Reviews – Find the Best Product
Pentax DCF SP 8x43 Binocular in Binoculars - See all 1359 items I love, love, love this binocular. It's waterproof, fogproof, rugged, well-balanced, and easy to handle (I can hold it one-handed and still adjust the focus easily). I'm rough on equipment, but haven't managed to do any damage to it despite consta... I love, love, love this binocular.
First, enjoysthin.gs is a great place to save and share things you enjoy allowing you to highlight specifically what you like about each thing. After signing up with your usual , you can install the bookmarklet by dragging this to your bookmarks bar → Enjoy This . Soon, the things you've enjoyed will make a neat page like this... except it'll be filled with things that you enjoy. More ...
Everybody enjoys things @ enjoysthin.gs
Youtego Beta - Welcome to Youtego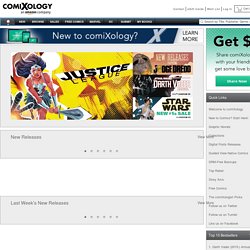 View All New to ComiXology? Start Here! View All Same Day as Print - 1/15 View All