Web2.0
Dateo.fr | Et vous ? Que faisiez-vous ce jour-là ?
Update: There are now 122 resources, so thanks for your suggestions and keep them coming! With the amount of tools and programs cropping up all over the web for every type of person imaginable, its about time that someone wrote a massive list of resources for bloggers. Fortunately, I've taken up that responsibility to share with you some of the tools I use in my daily blogging life.
101 Essential Blogging Resources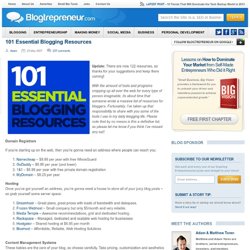 Mobile 2.0 : La révolution des usages !
im améliorateur