The Omniverse
Incredible Space Pics from ISS by NASA astronaut Wheelock. Go Discovery!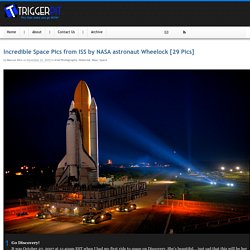 It was October 23, 2007 at 11:40am EST when I had my first ride to space on Discovery. She's beautiful… just sad that this will be her last voyage. Hires.jpg (JPEG Image, 4000 × 3127 pixels) - Scaled (20%) Orrery_2006.swf (application/x-shockwave-flash Object) 2012 March 12 - The Scale of the Universe Interactive. Discover the cosmos!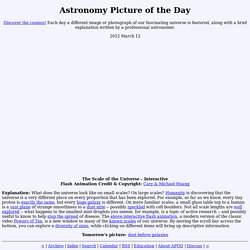 Each day a different image or photograph of our fascinating universe is featured, along with a brief explanation written by a professional astronomer. 2012 March 12 The Scale of the Universe - Interactive Flash Animation Credit & Copyright: Cary & Michael Huang Explanation: What does the universe look like on small scales?
Information
Photos.
---