Inspiring
Peter Aurisch, a tattoo artist based out of Berlin, Germany, creates amazing one of a kind works of art that are unlike anything you've ever seen before. Each piece mirrors Peter's signature style, merging a whimsical aesthetic with an overall edgy and visually enticing demeanor. His tattoos are exploding with creativity, as he intermingles a vast array of subjects and figures into his works, somehow they all come together to create an overall brilliant cohesive design. Want to see more?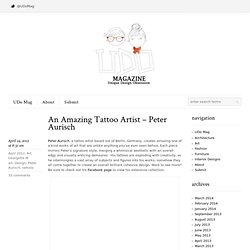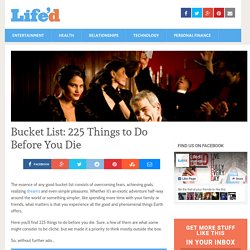 The essence of any good bucket list consists of overcoming fears, achieving goals, realizing dreams and even simple pleasures. Whether it's an exotic adventure half-way around the world or something simpler, like spending more time with your family or friends, what matters is that you experience all the good and phenomenal things Earth offers. Here you'll find 225 things to do before you die. Sure, a few of them are what some might consider to be cliché, but we made it a priority to think mostly outside the box. So, without further ado…
"Always do sober what you said you'd do drunk. That will teach you to keep your mouth shut." Ernest Hemingway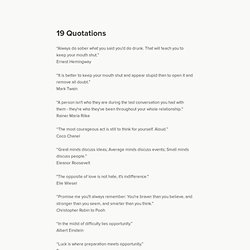 EarthBag Homes - you're standing on the building materials... earthbag home Long sandbags are filled on-site and arranged in layers or as compressed coils. Stabilizers such as cement, lime, or sodium carbonate may be added to an ideal mix of 70% sand, 30% clay. Straw may also be added. The earthbags are then plastered over with adobe.