Lies Exposed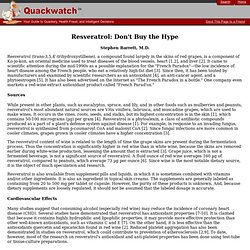 Resveratrol: Don't Buy the Hype
Stephen Barrett, M.D. Resveratrol (trans-3,5,4'-trihydroxystilbene), a compound found largely in the skins of red grapes, is a component of Ko-jo-kon, an oriental medicine used to treat diseases of the blood vessels, heart [1,2], and liver [2]. It came to scientific attention during the mid-1990s as a possible explanation for the "French Paradox"—the low incidence of heart disease among the French people, who eat a relatively high-fat diet [3].
Why Are Antipsychotic Drugs Prescribed to Children?
By Dr.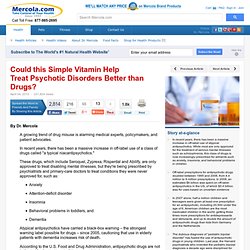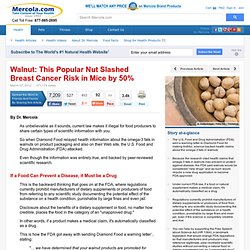 FDA Says Walnuts Are a "New Drug"
March 07, 2012 | 366,274 views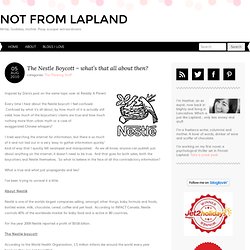 Inspired by Dara's post on the same topic over at Readily A Parent Every time I hear about the Nestle boycott I feel confused.
The Nestle Boycott – what's that all about then? | Note From Lapland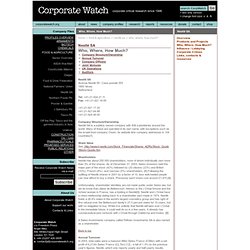 Nestlé SA : Who, Where, How Much?
Nestlé SAAvenue Nestlé 55 / Case postale 353 1800 Vevey SwitzerlandTel: +41-21-924 21 11 Fax: +41-21-921 18 85 +41-21-921 17 20 +41-21-921 64 88 +41-21-924 48 00Company Structure/OwnershipNestlé SA is a publicly owned company with 406 subsidiaries around the world.
The UN is not perfect. But it is sometimes all we have, in terms of a worldwide vehicle for international diplomacy and for governments to make clear what they believe in, what they will stand for, and what they will not stand for; and so it is encouraging to see the overwhelming majority of the UN states in the General Assembly as well as in the Security Council backing resolutions that make quite clear the world's horror at what Assad and his minions are doing in Syria. But, as Mary Kaldor has argued here on openDemocracy, the situation in Syria remains of course extremely worrying, due in part to Russia and China being part of a very small minority of the world's states who are obstructing effective action against the Syrian 'government'.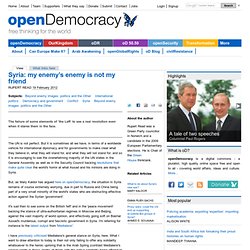 Syria: my enemy's enemy is not my friend
Don't Ask, Don't Tell: The Story We Weren't Allowed to Air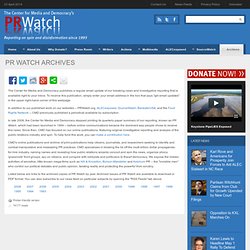 The Center for Media and Democracy publishes a regular email update of our breaking news and investigative reporting that is available right to your inbox.