Social Media 4 Business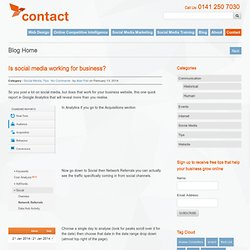 So you post a lot on social media, but does that work for your business website, this one quick report in Google Analytics that will reveal more than you realise. In Analytics if you go to the Acquisitions section
is social media working for business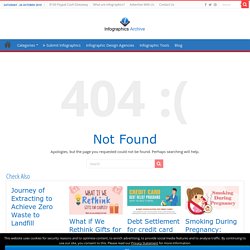 Powerful Free Infographic Tools To Create Your Own Infographics A Do-It-Yourself Guide to Infographics Infographics are everywhere, and we can't get enough of them! By presenting information in a compact and creative format, infographics are able to quickly convey knowledge and engage its viewers.
Flowchart: How to Develop a Social Media Strategy
Free Mobile Marketing Kit | From HubSpot
As mobile internet usage continues to grow dramatically, marketers need to invest more in mobile marketing to stay competitive. This mobile marketing kit will teach you about the latest trends to engage the growing population of mobile users. It includes the latest mobile marketing case studies and how-tos, an ebook on how QR codes can engage customers, and a detailed checklist on how to successfully sell and market iPad apps. The following kit contents will help you get the most out of your mobile marketing: eBook: "Connecting QR Codes with Customers" will teach you everything you need to know about QR codes and how to implement them as a marketer.Checklist (PDF): "Selling and Marketing iPad Apps" covers important marketing tips from pre-launch to evaluating metrics in order to maximize the release of your iPad app.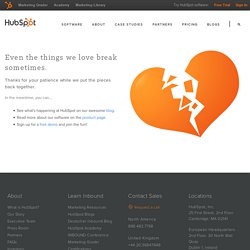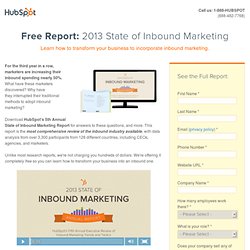 Download The State of Inbound Marketing in 2012
For the third year in a row, marketers are increasing their inbound spending nearly 50%. What have these marketers discovered? Why have they interrupted their traditional methods to adopt inbound marketing? Download HubSpot's 5th Annual State of Inbound Marketing Report for answers to these questions, and more.
The Brands With the Top Relationship Quality on Facebook | Digital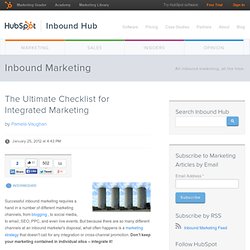 Successful inbound marketing requires a hand in a number of different marketing channels, from blogging , to social media, to email, SEO, PPC, and even live events. But because there are so many different channels at an inbound marketer's disposal, what often happens is a marketing strategy that doesn't call for any integration or cross-channel promotion. Individual marketing channels that work in tandem to promote an offer, promotion, or even a full-blown campaign can give you the oomph you need to generate even better results.
The Ultimate Checklist for Integrated Marketing