Writing
25 Ways To Fuck With Your Characters. As storyteller, you are god.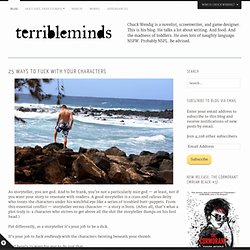 And to be frank, you're not a particularly nice god — at least, not if you want your story to resonate with readers. A good storyteller is a crass and callous deity who treats the characters under his watchful eye like a series of troubled butt-puppets. From this essential conflict — storyteller versus character — a story is born. The 25 Most Stylish Men on TV: Style. 16.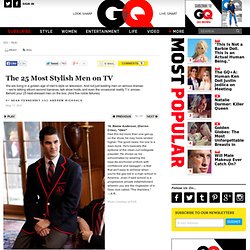 Blaine Anderson, (Darren Criss), "Glee" Had this kid more than one get-up on the show, he may have landed higher. The good news: his one is a slam dunk. 5 Things Nobody Tells You About Being Poor. Being poor is like a game of poker where if you lose, the other players get to fuck you.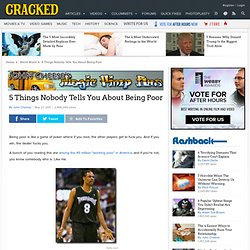 And if you win, the dealer fucks you. A bunch of you reading this are among the 45 million "working poor" in America, and if you're not, you know somebody who is. Like me. Getty.comOr 60 percent of all retired NBA players, according to this site. I'm not blaming anybody but myself for getting into this situation (I was drunk for two straight decades) and I'm not asking for anybody's sympathy. N9LbN.jpg (JPEG Image, 455x621 pixels) Photo Album. Derek Sivers: Weird, or just different?
How to Write Like You Love It: Stephen King and 6 Tools Every Writer Should Have in His ToolBox. In his Memoir of the Craft , Stephen King breaks up his book into three parts: 1) memories of his personal and professional life told in numbered chunks and fragmented snippets; 2) what's in his toolbox and what should be in yours; and 3) comments on the actual craft of writing.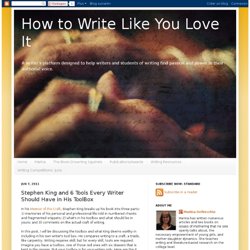 In this post, I will be discussing the toolbox and what King deems worthy in including in his own writer's tool box. He compares writing to a craft, a trade, like carpentry. Take this, my body of water: Archive. What's the coolest thing your Dad did where you knew what he was doing, and he said "Never tell Mom"? : AskReddit.
Kurt Vonnegut on the Shapes of Stories. The Proletarian Writer. Broadcast in the Home Service of the B.B.C., 6 December 1940; printed in The Listener, 19 December 1940.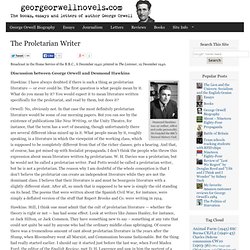 Discussion between George Orwell and Desmond Hawkins Desmond Hawkins was an author, editor and radio personality. #54 – Writing Hacks, Part 1: Starting. By Scott Berkun, Aug. 28 2006 Writing is easy, it's quality that's hard.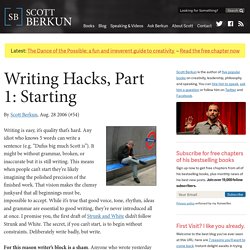 Any idiot who knows 5 words can write a sentence (e.g. Film School: How to write an ending- Flixist. Good afternoon, class.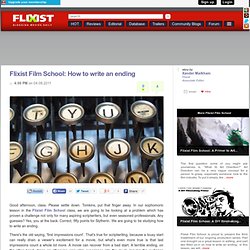 Please settle down. Tomkins, put that finger away. A Flappers' Dictionary. Hidden deep within a box of materials that came into the shop this week was a short stack of old magazines.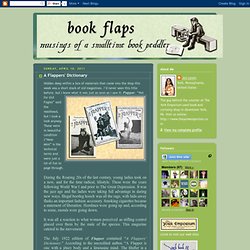 I'd never seen this title before, but I knew what it was just as soon as I saw it: Flapper. "Not for Old Fogies" said the masthead, but I took a look anyway. These were in beautiful condition ("Near Mint" is the technical term) and were just a lot of fun to page through.
---