Meditation
Here is a powerful meditation we can do right now for cleaning chakra's from Doreen Virtue's "The Lightworker's Way":
Healing Circle - Cleansing Your Chakras – How to Cleans Chakras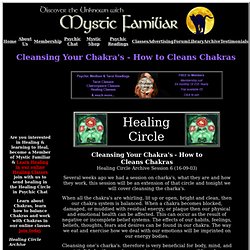 Top 15 Meditation Techniques For Beginners And Advanced Meditators | Free Meditation Music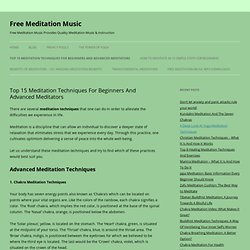 There are several meditation techniques that one can do in order to alleviate the difficulties we experience in life.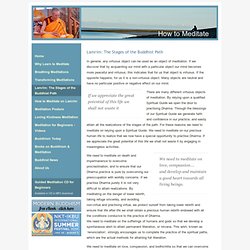 In general, any virtuous object can be used as an object of meditation. If we discover that by acquainting our mind with a particular object our mind becomes more peaceful and virtuous, this indicates that for us that object is virtuous.
Lamrim: The Stages of the Buddhist Path | How to Meditate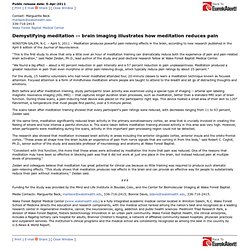 Demystifying meditation -- brain imaging illustrates how meditation reduces pain
Public release date: 5-Apr-2011 [ Print | E-mail | Share ] [ Close Window ] Contact: Marguerite Beck marbeck@wakehealth.edu 336-716-2415 Wake Forest Baptist Medical Center
Jan. 21, 2011 — Participating in an 8-week mindfulness meditation program appears to make measurable changes in brain regions associated with memory, sense of self, empathy and stress.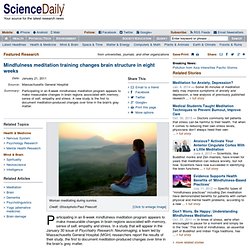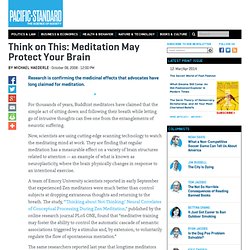 Research is confirming the medicinal effects that advocates have long claimed for meditation. For thousands of years, Buddhist meditators have claimed that the simple act of sitting down and following their breath while letting go of intrusive thoughts can free one from the entanglements of neurotic suffering. Now, scientists are using cutting-edge scanning technology to watch the meditating mind at work.